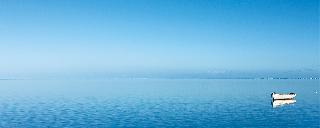 Last year marked the great comeback of the "Rallye Beachcomber Tours" in Mauritius. With the great success of this revival edition, the Beachcomber group and its prestigious partners decided to renew the adventure yet again!
The kick-off whistle blew on May 18th. Teams Purple, Black, Pink, Blue, Red, Orange, Yellow and Green, comprising of 40 travel agents and eight Beachcomber sales agents competed against each other in a festive and fun atmosphere. The ultimate goal was to discover the numerous treasures of Mauritius.
A pedestrian rallye through the streets of the capital and two car rallyes on the north and south coasts of the island allowed the participants to discover must-see sites including the Port Louis market, the chapel of Cap Malheureux and Chamarel. The teams also participated in a culinary competition and various themed evenings organised by Beachcomber hotels; « Hippie Chic » and an immersion into the Pirate world.
« The aim of the Rallye Beachcomber Tours is to create a bond between our suppliers, our artisans and the Mauritian population. It is about the human touch. People want to experience emotions and new tastes. It is in this spirit that we invited our travel agents to discover the heart of the island in a different light. And I think we succeeded, » gladly affirms the General Director of Beachcomber Tours France, Guy Zekri, adding that, «with the 20th edition of the Rallye Beachcomber Tours celebrated in 2018, we will work together to be more creative and innovative for the future. »
The prize-giving ceremony, under the theme « Casino Royal » was held in one of the splendid villas of Dinarobin Beachcomber on May 22nd. Background music and a sumptuous dinner crafted by the artisans of the hotel welcomed the guests. The participants and the organisers were able to share the best moments of this exceptional touristic event with a plethora of guests including Gilbert Espitalier-Noël, CEO of Beachcomber group, François Venin, Chief Sales and Marketing Officer, Jean Louis Pismont, Chief Operations Officer, the directors of the resorts and other partners. Speaking to the audience, the CEO thanked the partners, namely, the tour operators, Air Mauritius and the MTPA, for their loyalty. For Gilbert Espitalier-Noël, the Rallye is the perfect event to reflect that « the DNA of the Beachcomber group lies in its friendship and human touch. »
The highlight of the evening was the awards ceremony. Team Purple outpaced the competition throughout the rallye!
See video :