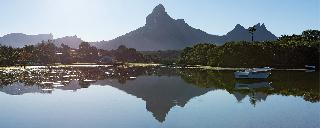 Beachcomber's flagship property in the Seychelles has been nominated for the 'Signum Virtutis', which is presented as the seal of excellence guaranteeing the luxury consumer that the recipients are truly the best in the industry.
​

Sainte Anne Island is among the worldwide hotels nominated by a panel of high profile luxury lifestyle experts for the Seven Star Global Luxury Awards. This coveted accolade not only recognises, but also sets apart the extraordinary achievements in the hospitality and lifestyle sectors.
The official online voting for the 2015 Seven Star Global Luxury Awards starts on 16 February at www.sevenstaraward.com and closes on 15 June. It is open to both the trade and the public. The pinnacle of luxury will be acknowledged at the Official Gala Ceremony to take place on 19 September 2015 at the Trans Resort Bali.