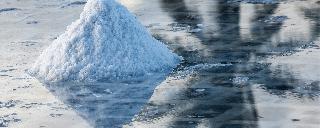 Paradis Hotel & Golf Club and Dinarobin Hotel Golf & Spa guests were invited to join together to get in shape and have fun at a special Les Mills masterclasses on Saturday 21 January 2015.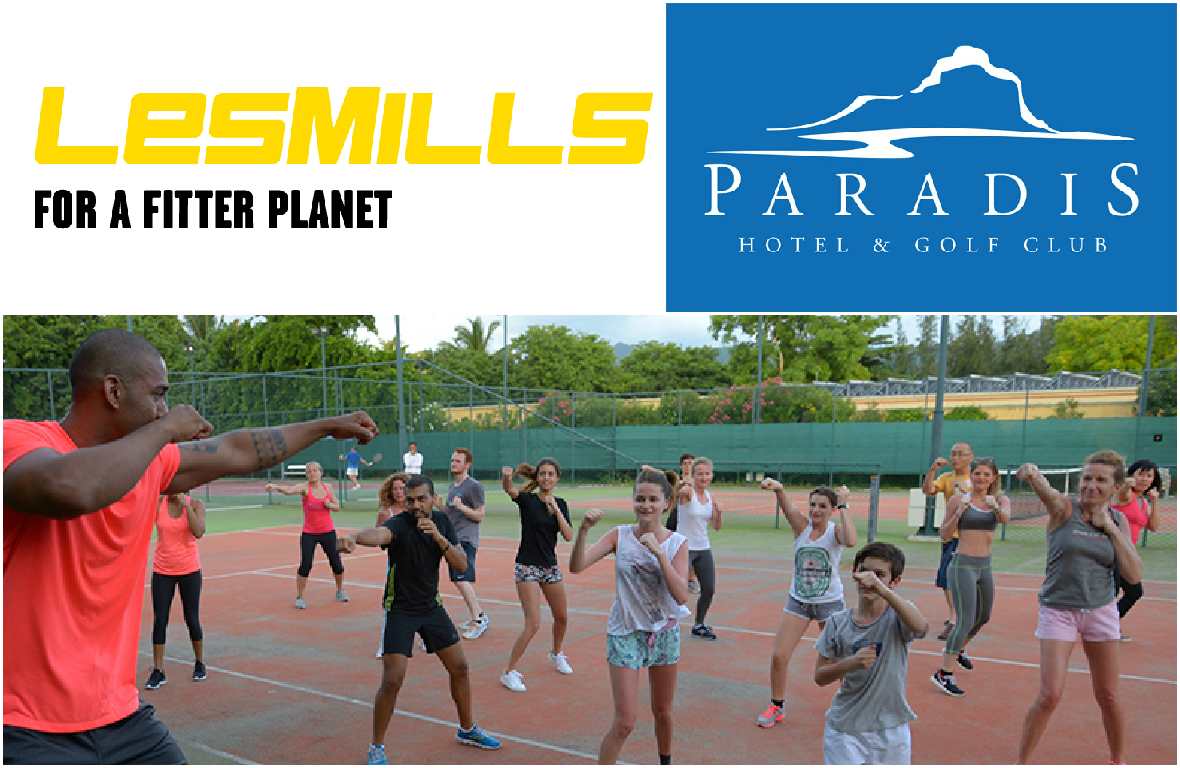 Under the guidance of certified instructors, fitness enthusiasts and amateurs alike have been able to exercise in a friendly atmosphere during choreographed exercise-to-music group fitness classes that were offered between 6p.m. and 7p.m. at the Paradis sports centre and on tennis court . This exceptional sporting event has allowed guests staying at both hotels to let off steam with Les Mills™ BODYATTACK™ and BODYCOMBAT™ cardio workouts programmes.
BODYCOMBAT is a high-energy martial arts-inspired workout that is totally non-contact. It improves physical condition and endurance, while toning and carving out the body. This fitness class based on pre-choreographed movements and music allows you to burn 735 calories on average 50 minutes and improves heart and lung functions.
BODYATTACK is the ideal cardio workout, derived from movements used in various sports to develop endurance and strength in a lively atmosphere. It combines athletic aerobic movements with strength and stabilisation exercises. This high-energy class allows you to burn 675 calories on average in 55 minutes and significantly increases endurance and heart fitness.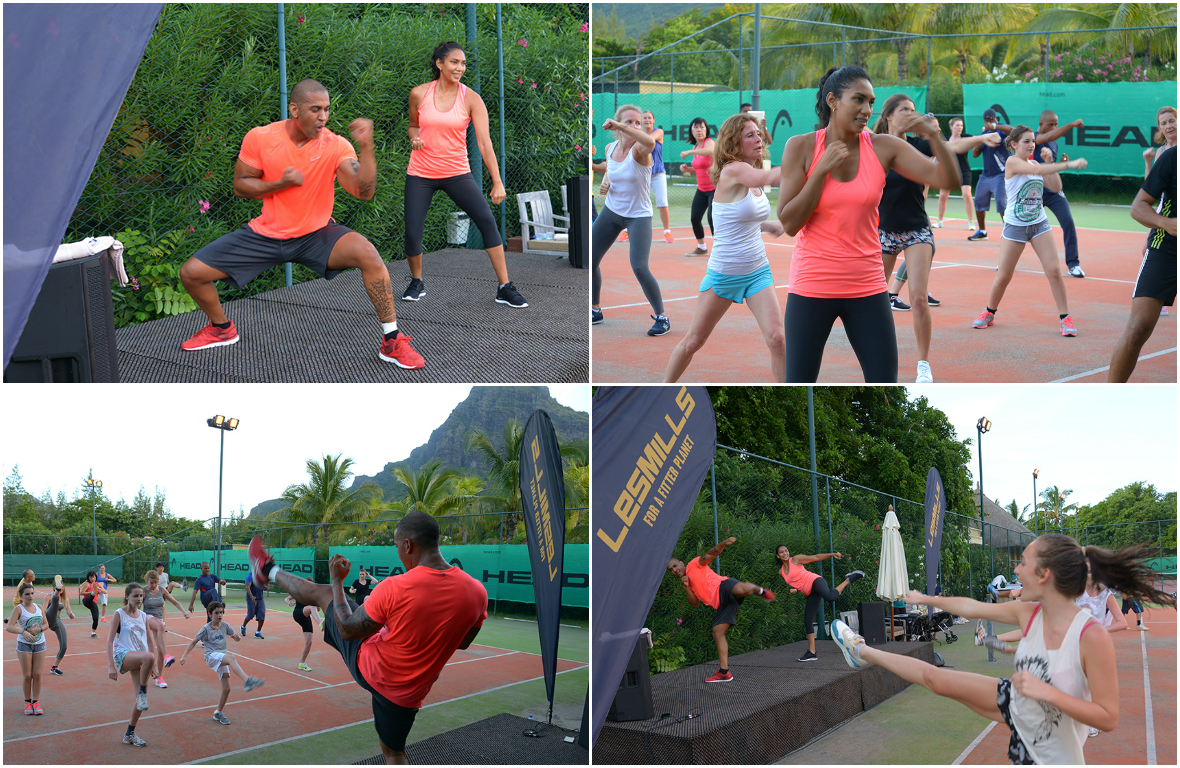 Created in New Zealand in 1980, the Les Mills method has developed on a world scale since 1995. It comprises high-quality choreographed exercise-to-music group fitness classes to achieve optimum results with simple and safe workouts.
An excellent opportunity to get in shape in a fun way!