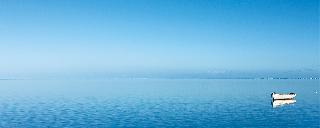 The Penthouse Suite is the only one of its kind at Royal Palm Marrakech, immersing the senses in an oasis of luxury, privacy and comfort. It symbolises the refined, delicate elegance of the property, which has recently earned a place among The Leading Hotels of the World.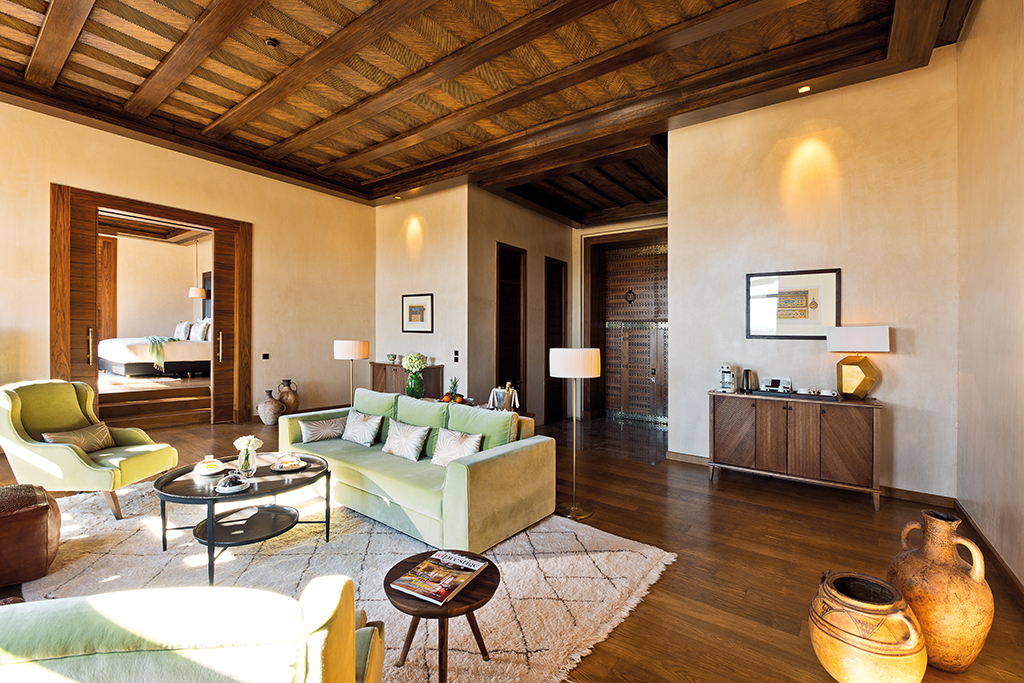 The monumental door, inspired by the traditional "Khokha", imprints immediately a sense of the excellence to our discerning guests. Built in traditional Berber style with a contemporary twist, the 214sqm Penthouse Suite is characterised by fluid indoor and outdoor space. The warm shades of the floor and comfortable furnishings combine with the soft colours of the drapes and rugs to create an aura of unpretentious luxury.
The living room is very warm and bright, while at the same time preserving its Moroccan character. Every detail is carefully thought out to bring out every nuance of the décor. A balanced blend of sleek lines, fine quality materials and subtle pastel shades, a delicate combination of contemporary furniture and traditional craftwork... A fireplace in the living room will warm up the cooler winter evenings, making for some romantic and unforgettable moments.
The bedroom is slightly raised above the lounge area and is a cosy cocoon, a place for rest, reverie and relaxation. What a joy it is to wake up in the morning to a breath-taking view of the golf course dotted with shimmering lakes – and the snow-capped Atlas Mountains in the background!
A spectacle that can also be enjoyed while lounging in a deckchair by the outdoor Jacuzzi overlooking the age-old olive grove and the main pool.
Everything here exudes luxury and refinement. Even the en-suite bathroom with a sumptuous bathtub in the middle and fitted out with traditional materials such as marble, Bejmat and Zellige tilework, prominently infused with bold shades.
An escape, a break, a journey are some of the synonyms that could be used to describe a night spent in the Penthouse Suite of the Royal Palm Marrakech. A suite that is unique in every single way.