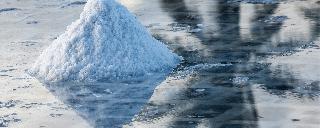 Beachcomber Resorts & Hotels has launched Teens Club Beachcomber, an innovative app and social network aimed at teenagers. Using geolocation, the app connects 12 to 17-year-old Beachcomber guests to other teens staying in the same hotel.
The Teens Club Beachcomber app is simple, fun to use and offers a wide range of features. It encourages teens to interact and communicate, and to take part in the activities offered by their hotel. The app is available on Android and iOS. Teens must meet with the entertainment team and obtain their parents' consent in order to download it.
The Teens Club Beachcomber app invites users to create a profile, specifying the dates of their stay and their interests. It then gives them access to their hotel's activities schedule and allows them to create chats. Users receive notifications about the activities they've expressed an interest in. They can also invite friends to activities, rate the events and even create their own. The app uses geolocation to guide users through their hotel and tell them when their friends are nearby. The day after the user's stated departure date, the application is automatically deactivated and is no longer accessible from their phone.
This project grew out of Beachcomber's desire to help its teenage clientele fully enjoy their holidays. Beachcomber Resorts & Hotels is committed to helping all of its clients create unforgettable memories, regardless of their age, and to constantly improve its customer service. The hotel group realised that it was of crucial importance to help teenagers meet one another and more easily access the events and activities available in each hotel. In partnership with AGILEUM, a leading IT consulting and system integration company, Beachcomber has therefore developed an application that encourages its users to interact and enhances their experience of the group's hotels – while also capitalising on teenagers' use of mobile phones and social networks.
The Teens Club Beachcomber app, previously known as TamTam Connect for Beachcomber when it was first tested at the Victoria Beachcomber in 2016, is now available in two of the group's hotels: the Victoria and Mauricia. It will be progressively rolled out to Beachcomber's other properties, and will shortly be available at the Canonnier.
"When it comes to engaging with young people staying at our hotels, this mobile app is an asset: it's trendy, easy to use and dovetails perfectly with Beachcomber's vision of innovation. The creation of the app and its implementation at the Victoria and Mauricia was a memorable adventure," said Rico Paoletti, General Manager of the Victoria Beachcomber and Mauricia Beachcomber.
Teens Club Beachcomber is already a hit with Beachcomber Resorts & Hotels' younger customers: over 70% of teenagers staying at the Victoria and Mauricia have downloaded it in recent months.