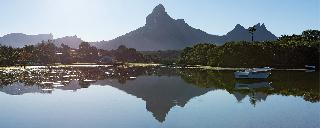 The only ultra-trail in Mauritius is just around the corner. The four-track Ultra Trail Raidlight Beachcomber will rally thousands of participants in a few weeks' time for its 5th edition.
As in the previous editions, this year's UTRB promises to be spectacular, with the tracks going through mountains, forests, cliffs and beaches. All the elements will unite for a magical competition. In addition to the technicality and scenic beauty of this ultra-trail, and the participation of internationally renowned trailers, the UTRB proposes a genuine journey of discovery to the participants since 2014. This 5-star trail owes its popularity to its warm welcome, guidance and support from the organization team, the tracks and the diversity of its refueling stations.
Before, during and after the races, the squad of Beachcomber Resorts & Hotels will provide lavish aid stations prepared by great chefs! Assorted fresh fruits, sandwiches, pancakes, sweet potato, warm soup, cereal bars and other delicacies can be expected.
Chef Mooroogun Coopen, the Executive Chef of Canonnier Beachcomber, who has worked on the UTRB for the past three years, explains that approximately 20 chefs will be posted across the different stations. "It is a labour-intensive event. We set up the different refueling stations on the eve of the competition, based on the menu we have prepared in advance. We pay very close attention to the energetic component, that is, lipid and carbohydrate needs as well as other essential nutrients for a successful trail. It is a team work where chefs from Trou aux Biches Beachcomber, Victoria Beachcomber, Mauricia Beachcomber and Canonnier Beachcomber come together each year to ensure that the competition is a success," says Chef Coopen.
UTRB 2018 is scheduled on July 28. The competition will start with the 'Trail des 7 Couleurs' by Raidlight & Beachcomber, a captivating 100-km track to be run in solo or in pair. Will then follow the 'Trail de la Perruche' by Air France (47 kilometers) and the 'Trail du Nautile' by Transcontinents (25 kilometers). The competition will end on July 29 with the10-kilometer 'Trail du Souffleur'.
Don't miss out, the deadline to register for UTRB 2018 is July 7.