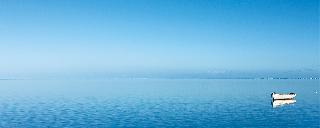 The 5th edition of Ultra Trail Raidlight Beachcomber (UTRB) will start on 28 July 2018. With only a few days left before this long-awaited sporting event takes off, Shandrani Beachcomber is preparing to welcome back sports and nature enthusiasts. The hotel will be the race village for the entire event.

UTRB is more than just a race. It is a discovery trek that takes in the splendour of the country and its mountains, beaches, fields, forests and grassland. Fringed by the Blue Bay Marine Park and the nature reserve of Ile aux Aigrettes, Shandrani Beachcomber is the perfect venue for this fine sporting event.

The hotel will make every effort to provide trail runners and their families with a true 5-star experience: a warm welcome, aid stations serving delicious food and beverages prepared by motivated kitchen brigades and constant attention to detail.

The Shandrani Beachcomber Artisans are looking forward to this event with great enthusiasm. "We are expecting an increased number of participants compared with previous editions, with nearly 1,500 trail runners this year. Our teams will be there to ensure the smooth running of the event in terms of service, assistance during the competition and entertainment at the race village," says Shandrani Beachcomber's Guest Relations Manager, Raphaël Nicolas.

Moreover, there will be lots of surprises awaiting trail runners for this edition, which promises to be just as spectacular as the previous ones. "There will be a great beach BBQ prepared by chef Gérard Payendee and his brigade on the evening of Saturday 28 July. All participants and their families are invited to join in. An entertainer, Laurent Nativel, will be travelling from Reunion Island to fill the evening and the entire weekend at the race village with an amazing atmosphere," adds Raphaël.
"Beyond the joy of sharing their passion, UTRB introduces participants to a different side of Mauritius and also enables them to combine a beautiful sport with the 5-star services provided by our teams," says Beachcomber's Leisure & Events Manager, Arianne Devienne-Bellepeau.