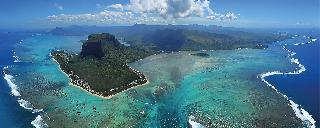 Six Beachcomber Resorts & Hotels' properties have been awarded the 2018 TripAdvisor Certificate of Excellence for having consistently received strong praise and ratings from travellers.
Beachcomber hotels have been regularly presented with this TripAdvisor badge of honour since its introduction in 2011. This year again, travellers forming part of the world's leading travel website's community have expressed their renewed confidence in Dinarobin Beachcomber Golf Resort & Spa, Paradis Beachcomber Golf Resort & Spa, Trou aux Biches Beachcomber Golf Resort & Spa, Shandrani Beachcomber Resort & Spa, Canonnier Beachcomber Golf Resort & Spa and Mauricia Beachcomber Resort & Spa.
The Certificate of Excellence is given only to approximately 10% of hospitality businesses on TripAdvisor that have consistently achieved great reviews over the past year. There is no application process and recipients are determined using an algorithm that primarily takes into account the quality, quantity, and recency of user reviews, as well as the tenure of the business on the site.
Earlier this year, Royal Palm Beachcomber Luxury was named among TripAdvisor's 10 best luxury hotels in Mauritius in the 2018 Travelers' Choice Awards. Victoria Beachcomber was also ranked among the 25 best hotels for families in Africa.
Established in 2002, the Travelers' Choice Awards are based on millions of traveller reviews and opinions from around the world. They honour the world's best hotels for service, quality and customer satisfaction. TripAdvisor has received more than 500 million reviews and opinions over the past 15 years and over 390 million travellers use the site each month.
These accolades from TripAdvisor's global community of travellers inspire and motivate the Beachcomber Artisans to maintain and continuously improve on service excellence.