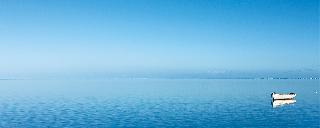 In line with the Beachcomber Collection of Hotels' tradition, the Beautiful Cocktail served on arrival to our guests is revisited every year following an in-house competition among our Bar Artisans. For the 2018-2019 season, a bartender from the 5-star Trou aux Biches Beachcomber Golf Resort & Spa has scooped the title once again. Curty Laviolette will create Beachcomber's signature cocktail for the coming season. The fruity-fresh taste of his creation bowled over the jury at the final of the competition on 12 September.
Eight enthusiastic and inspired bartenders representing all the hotels of the group in Mauritius faced each other in the finals at Trou aux Biches Beachcomber. After spending an intense two hours showcasing their talent and creativity, Curty Laviolette claimed the winner's spot. He succeeds his colleague Stéphane Apollon, who walked away with the title in 2017.
"I'm happy! It's the result of a team effort. I tried many times before finding the perfect mix and received helpful advice from my colleagues. It's a real delight for Trou aux Biches Beachcomber to win the competition for the second year in a row! We played at home and won," he said with a broad smile on his face after the results were announced.
This Artisan, who joined the Trou aux Biches Beachcomber team this year, prepared a perfectly balanced drink – with delicate mint and passion fruit notes, a hint of ginger and cardamom, and a subtle touch of lemon – that brings a wonderful taste of holiday experiences with Beachcomber and embodies the Art of Welcome of the group's hotels.
The new signature drink also celebrates nature and respect for the environment, two values upheld by Beachcomber. "We tried to use natural ingredients as far as possible. We also demonstrated our care for the environment by replacing the usual stirrer with lemongrass leaves," he said.
Much more than a welcome drink, the Beautiful Cocktail has been designed to showcase the creativity of Artisans and provide guests with an authentic experience from the moment they arrive. As from the 1st of October, the cocktail created by Curty will be served on arrival at all Beachcomber hotels.