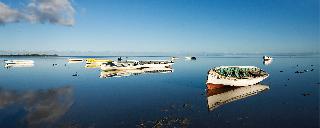 An ardent champion of cultural blending between Mauritius and France for many years and after the success of the 'Maurice en scène' (Mauritius on Stage) Festival at the Théâtre des Nouveautés in Paris, which provided a beautiful preamble, Pascal Legros Productions and Beachcomber Hotels are pleased to announce the first edition of the Mauritius Theatre Festival on stage at the Mahatma Gandhi Institute (MGI) between 21 and 24 May 2015.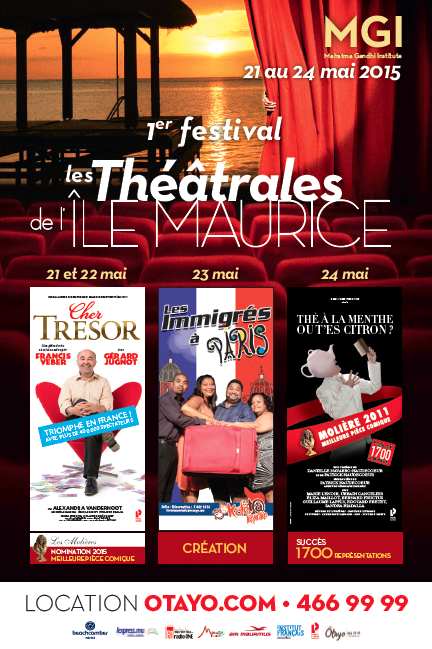 ​
For the 2015 edition, spectators will have the opportunity to enjoy the following plays:
Cher Trésor (Dear Treasure) with the French actor, Gérard Jugnot: the author, Francis Veber could not have made a wiser choice to play the role of his loopy and funny trademark character, Francois Pignon. The play written by the famous French playwright has been performed in front of sell-out crowds in Paris for two years and the performance in Mauritius will be the final date of the third tour, representing a total of 500 performances.
Les immigrés à Paris (Immigrants in Paris): Miselaine Duval-Vurden and the Komikos Troupe will perform a new play, whose action unfolds in Paris; a remarkable showcase of Mauritian comic talent and humour. Fun and laughter will be on the menu!
Thé à la Menthe… ou T'es Citron (Mint tea or are you lemon, what's your flavour?): an award-winning play performed by a nutty theatre company, which is busy preparing the first performance of a new play. Winner of the Molière Award for the Best Comedy in 2011, this play by Patrick Haudecoeur has achieved the feat of being played to full houses in Paris and the French provinces for over six years with more than 1,700 performances.
And what's more, the 2016 edition is already set up and will be held between Thursday 03 and Sunday 06 June 2016 with the participation of a host of big names of theatre from Paris and new creations from Mauritius.