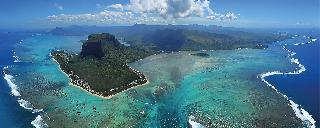 Following an extensive market research in Australia on areas such as changes in technology, distribution and sales methods, it was found that the current model for Beachcomber Tours Australia was out-dated and may no longer be a viable model for growth on the market and that in the near future, it may become unsustainable.
Management thus took the decision that as from 30th June 2015, Beachcomber Tours Australia will be phased out of the market and will transition to become a Beachcomber Hotels Representative office.
Contracts for the selling rights for Beachcomber's eight Hotels in Mauritius, and one each in the Seychelles and Morocco, will be offered to a number of wholesalers that specialise in the Indian Ocean and northern Africa regions, thus broadening the selling scope of the product.
From 31st May 2015, Beachcomber Tours Australia will cease accepting new bookings. New enquiries and bookings will be passed on to the new contracted wholesalers. Beachcomber Tours Australia will continue to service bookings already in place where travel is undertaken by 30th June 2015.
Bookings for guests travelling after 1st July will be passed onto a contracted wholesaler of the agent's/client's choice and from that time will be handled by the new wholesalers. The Beachcomber Hotels representative (formerly with Beachcomber Tours Australia) will be available at all times to assist with all queries that may arise and to ensure a smooth transition for both agents and clients.
Beachcomber Hotels would like to take this opportunity to thank Rod, Darren, Nicky and all the Beachcomber Tours team for their unwavering dedication and involvement in the promotion of our properties on the Australian Market for the past 20 years and wish them all the very best in their new venture.