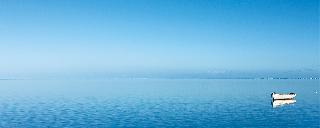 A crew from the international TV channel, CNN, stayed at Le Canonnier between 01 and 06 June while on a visit to the island to explore its multicultural wealth. In between shootings, they have had the opportunity to discover the local cuisine through the tasty dishes prepared by the hotel's kitchen brigade.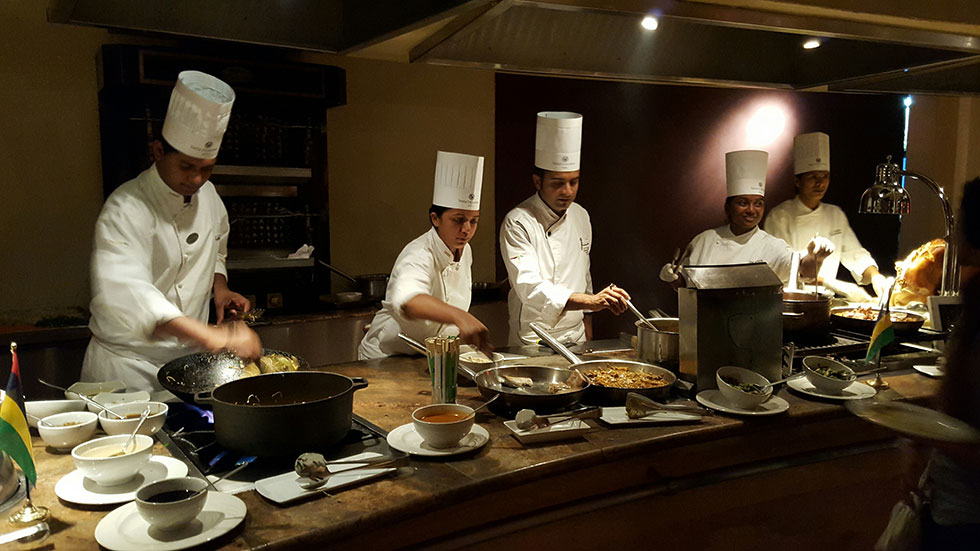 The CNN crew's objective was to highlight the culinary wealth of Mauritius and capture the atmosphere prevailing in the kitchens at Le Canonnier. The sous-chef, Arvin Bissessur, was their guide throughout their stay and even took part in the shooting.
He set the tone by making them a breakfast with gateaux patate (sweet potato beignets) – an ideal way to start their introduction to the authentic flavours of Mauritius! To whet their appetite even more, there was nothing better than a visit to the picturesque Central Market in Port Louis in order to soak up the typical atmosphere of the country.
"They had the opportunity to discover, taste and touch some traditional local products like brède chouchou (chayote shoots), giraumon (pumpkin), eggplant and coconut. The journalists even had a sip of alouda (sweet milk-based drink), which is a must-taste. It was a true immersion in the typical atmosphere of the market, which allowed them to discover some local favourites! They were captivated by the experience," says Arvin.
He also seized the opportunity to take them to a factory that produces spices in a traditional manner. The CNN crew discovered there the spices used in preparing masala powder and dishes like halim (a soup with meat and lentils), or even briani (a spiced dish with rice), among others. The culinary experience extended over the whole week with various demonstrations of outdoor cooking.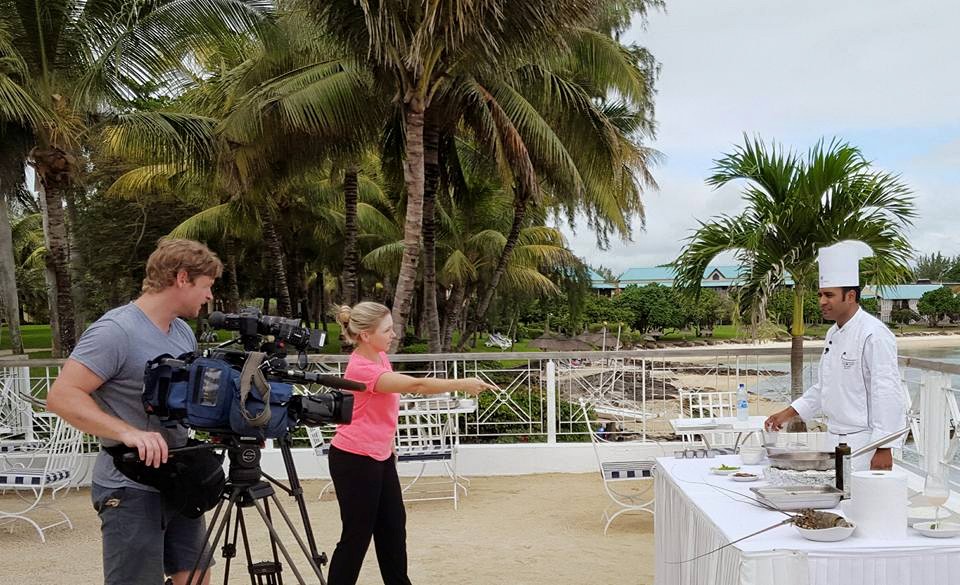 In addition to giving them a taste of traditional Mauritian cuisine, the hotel has recreated a typical local atmosphere during a special evening on Wednesday 03 June. The foodies who attended the Mauritian themed event were delighted by the buffet comprising dishes with Indian, Chinese, and Creole influences, reflecting the diverse origins of the people of the island. Each dish was prepared by a different chef. The spicy fragrances of curry, fricassee, chutney and rougaille were a real treat for the taste buds.
It was an intense week for the CNN journalists; one full of exchanges, sharing and discovery centred around the richness of Mauritian cuisine.