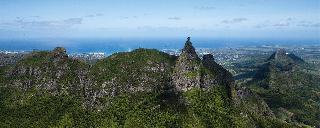 Pauline Seeyave has been named Chief Financial Officer (CFO) of New Mauritius Hotels Ltd Group. She will take up her new position from August 2016. Mrs Seeyave will have overall responsibility of the Finance & Administration Department of Beachcomber. Mr Alain Rey performed the function ad interim since the retirement of Mr Marcel Masson.
Mrs Seeyave holds a Bachelor of Arts (BA) degree and a Master of Arts (MA) from the University of Cambridge and is an Associate Member of the Institute of Chartered Accountants in England and Wales.
She has acquired significant experience in banking in Mauritius, including State Bank of Mauritius, where she began her career in 2002. She took on various functions in this banking institution, including Head of Risk Management, Head of Finance and Head of Corporate & SME. She is currently Head of Credit Underwriting and Collections at SBM Bank (Mauritius) Ltd.
Mrs Seeyave sits on the Board of Directors of a number of financial services entities. She has also worked in London as Manager, Audit and Business Assurance with RSMiRobson Rhodes. Her international exposure as well as the experience she has gained in senior positions with State Bank of Mauritius will be invaluable in helping Beachcomber carry out the various transformation initiatives already under way.
Following her appointment as CFO of Beachcomber, Mrs Seeyave will sit on the Board of Directors of New Mauritius Hotels Ltd. This is the first time a woman will hold such a position within the Group.