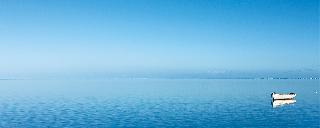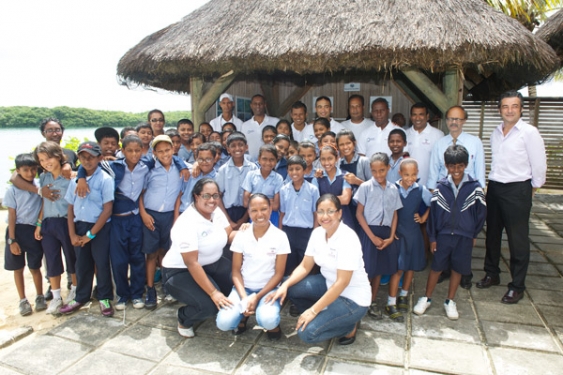 ​
Shandrani Resort & Spa recently welcomed a group of pupils from Mon Desert Mon Tresor Government Primary School for a class on marine conservation awareness, as part of Beachcomber's initiative to help protect the Blue Bay marine park.
On Wednesday 27th February, the team of "Shandrani Rangers" gave a dedicated lesson to a group of 10 year olds. On the same day, a dedicated "Eco Corner" was inaugurated next to the Boat House. Pupils and guests discovered a series of photos and descriptions of the species they will find in the marine park as well as the behaviour to adopt when snorkelling.
Explained in a fun and simple manner, the children discovered the different types of corals and their importance, the impact of pollution on the environment and sea and how each of them could contribute, on a daily basis, to protecting the environment.
Pupils were eager to participate and the school's Head Teacher expressed his gratitude to the hotel staff and emphasized the importance of passing this message onto the adults of tomorrow.
Before leaving, Mr Pinault, the Hotel Manager, presented the class with a set of posters to take back to school, encouraging them to pass on the message. The hotel also organised a glass-bottom boat trip for the children to observe marine species in their natural habitat while putting what they had learnt into practice.

The name "Shandrani Rangers" designates the group of staff that followed a one-week course with the National Marine Aquarium in November 2012. Following this course, Shandrani Resort & Spa was awarded the Bronze Conservation through Tourism award.