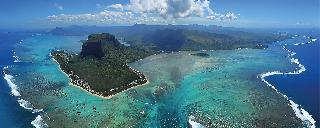 Beachcomber Hotels has renewed its partnership with ARQANA, a European auction house that operates horse auctions, in a challenge aimed at showcasing the best two-year-old English thoroughbred from the third edition of the prestigious v.2 Yearling Sale in Deauville, France.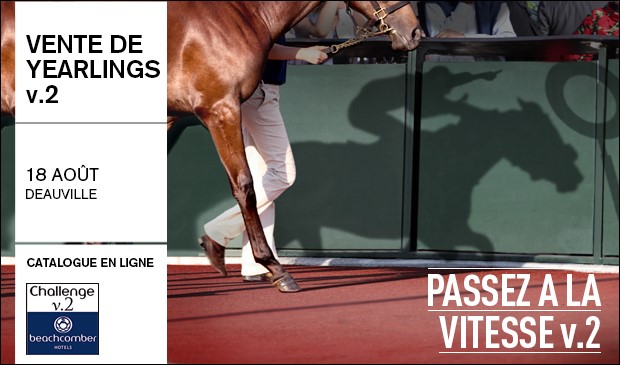 Created in 2013 and intended mainly for a French clientele, the ARQANA v2 Yearling Sale is the second Deauville yearling sale held in August. This one-day auction will feature this year 137 yearlings that are carefully selected for their precocity. These colts and fillies will be prepared and presented by 43 different studs, all based in France. The catalogue is particularly rich in the progeny of good two-year-old.
The third renewal of the v.2 Yearling Sale will be hosted on Tuesday 18 August by the Elie de Brignac sales complex, the day after the August Yearling Sale, featuring the very best of the French yearling market and a top-of-the-range selection of foreign yearlings from England, Ireland, USA and Germany over the Prix Morny weekend.
In the context of the '2016 v.2 Beachcomber Hotels Challenge', horses bought at the v.2 Yearling Sale will earn points according to the wins and places they pick up in their second year. As a result, the buyer and owner of the yearling with the highest cumulative score during the following European racing season will each win a holiday for two in a luxurious Beachcomber hotel in Mauritius.
Last year, this challenge was won by the Gianluca Bietolini-trained Slew of Fortune. Running in the colours of Scuderia Nuvolone, this son of Elusive City was unbeaten in three starts. Consigned by the Haras du Mâ, Slew of Fortune was bought for €22,000 by Marco Bozzi at the v.2 Yearling Sale.
The 2014 session posted excellent results with a clearance rate of over 91%. That generation of graduates, which are now two-year-olds, has already produced Siderante, a daughter of Siyouni who scored a win on her first turf start before finishing third in the Prix La Flèche (L.). In total, the two-year-olds which have made their debut have finished 21 times in the first three from 27 starts as at 2 July 2015.