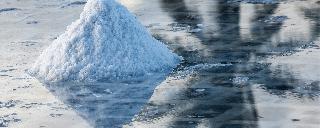 Trou aux Biches Beachcomber Golf Resort & Spa has hosted from 12 to 16 November the founders of the prestigious English sunglasses brand, Taylor Morris Eyewear. Hugo Taylor and Charlie Morris were in Mauritius to discover the island with their friends, the prominent UK digital influencers, Millie Mackintosh, Zara Martin, Alicia Rountree, Sarah Mikaela and Toby Huntington-Whitely.
The aim of the Taylor Morris bloggers was to create buzz around their visit to Mauritius. During their stay, Trou aux Biches Beachcomber provided a wonderful setting and a peaceful haven to relax between two photo sessions or excursions across the island. The artisans of the hotel have made every effort to allow these special guests to live the Beachcomber Experience. They were offered a broad range of services including therapeutic spa treatments, yoga sessions, dinner at the Indian restaurant, Mahiya as well as insightful Mauritian cooking and cocktail-shaking workshops.
Tailored itineraries were also offered to the Taylor Morris bloggers to introduce them to the various facets of the island, including its culture, traditions and most popular tourist locations. They have had the opportunity to explore the cultural wealth of the island, from the Central Market in Port Louis to a visit to the Pamplemousses Botanical Gardens and through hiking at Le Morne for nature lovers or a dream escapade to Chamarel. They shared their Mauritian experience in real time through the various photos they posted on social networks. Leveraging the popularity enjoyed by these bloggers on the web, the operation has pushed the online visibility of Beachcomber Resorts & Hotels.
Drawing inspiration from cultural and fashion icons, Taylor Morris Eyewear has been crafting sunglasses using Italian acetate since 2013. Their sunglasses are worn by celebrities such as the singer, Rita Ora and the top model, Cara Delevingne. It should be noted that Hugo Taylor and Charlie Morris will soon release a collection of sunglasses inspired by their trip to Mauritius.