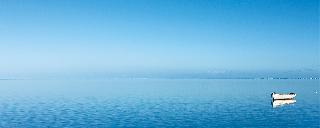 Le Victoria Hotel's spa takes the healing of body, mind and soul to another level with the addition of an outside treatment room and a beach kiosk designed to fully enjoy the Mauritian climate and reap the benefits of feng shui.
Feng shui brings harmony and balance to the living environment, as well as the deeper spiritual growth of personal awareness and consciousness. This has inspired Le Spa at Le Victoria Hotel to create dedicated spaces where guests can indulge in a variety of treatments while enjoying the positive effects of this ancient art and science.
Conveniently situated within the spa premises, the outside treatment room bathes in a serene atmosphere, enhanced by the soothing sounds of cascading water and a pond where fish swim amidst the tropical vegetation. The playful flow of natural light filtering through the thin white curtains brings out the beauty of this gorgeous and peaceful setting.
Located right on the beach near La Casa Restaurant, the treatment kiosk offers a unique experience of relaxation with incredible views of the calm and crystal clear lagoon. A full range of treatments can be enjoyed every morning.
Fitting perfectly in the setting of this 4*+ Beachcomber hotel in the village of Pointe aux Piments, on the north-west coast of Mauritius, Le Spa covers a total area of 250 sqm entirely dedicated to relaxation. In addition to the new feng shui room and kiosk, the facility has five treatment rooms (4 single and 1 double), each with a different design, breathing a fruity atmosphere. Open every day between 9a.m. and 8p.m., treatments are carried out by seven qualified therapists with facilities including 1 sauna, 1 hammam, as well as changing rooms and showers.