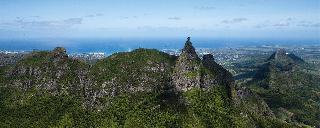 After five successful editions in a row, the Ultra Trail Raidlight Beachcomber (UTRB) is back from July 27-28. Unique to Mauritius, the UTRB is open to trailers from all categories and promises thrills and chills.
This year again, sports aficionados and nature lovers are invited to discover the diverse trails and breathtaking landscapes of the island. Between the sea and the mountain, the forest and savanna, sandy soil, climbs and descents, it is a matchless opportunity to breathe in fresh air alone, in pair or with friends.
Trailers have the choice between the 10 km Trail du Soufflleur, the 25 km Trail du Nautile, the 47 km Trail de la Perruche and the 100 km Trail des 7 couleurs.
UTRB is by far a 5-star race. Anyone who has participated in the previous editions know very well that Beachcomber is adamant when it comes to details. Whether it is the hospitality, the scrupulous supervision, the track, the support and of course, the refueling by the expert hands of our group's chefs, Beachcomber has got the trailers covered!
After Maxime Cazajous in 2018, who will be the 2019 Trail des 7 couleurs champion?
Registration is open until July 8, 2019 and is only a click away.
Go to http://www.beachcomber-events.com/utrb and choose the trail that suits you best!