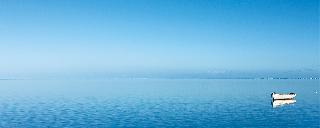 The restaurants of Royal Palm Marrakech have always appealed to gourmets. They combine variety and quality to meet the expectations of even the most refined palates.
Guests have the choice between lunch in the sun at L'Olivier with views of the impressive Atlas Mountains, dinner in the stylish and warm atmosphere of Le Caravane or a genuine culinary journey through Moroccan tradition at Al Ain Restaurant.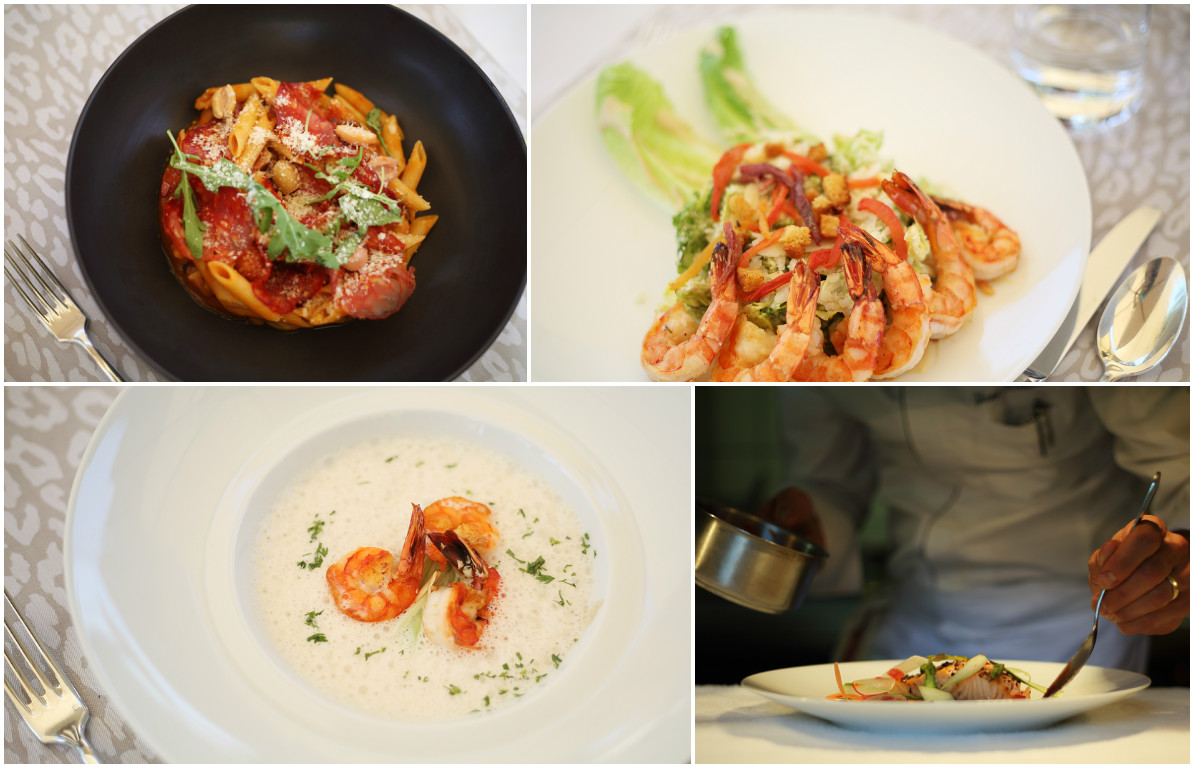 The appointment of the French chef, Yann Meinsel, at the helm of the kitchens has added a flavoursome new tastes to the hotel's cuisine while preserving its unique identity. He is particularly attentive to respecting the product and combines elegant presentation with the authenticity of flavours to meet the challenge of excellence. He brings in his personal touch, blended with subtlety and refinement. Regulars will find their favourite dishes while being introduced to new delights.
At L'Olivier, gourmets will enjoy a refreshing lunch break. As an entrée, try the Sautéed gambas on a thin tomato and basil tart with a bouquet of tender salad leaves or a Gambas soup with a jardinière seasoned with Espelette chilli and lemongrass. The choice of main dishes includes Snacked red mullet fillets with confit and raw fennel and citrus juice or Salmon with a 'Scent of Adventure' fresh out of the Tandoori oven. Guest will also enjoy a fine selection of meat and fish freshly caught off our coasts.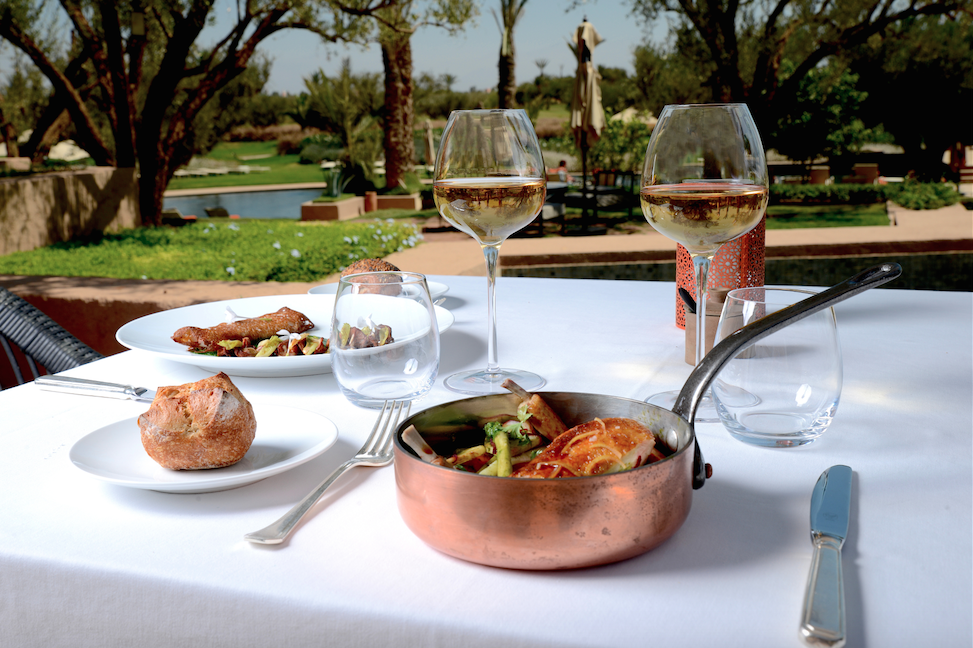 As for the sweet treats, a new selection of tempting desserts is available: Iced nougat with light vanilla-flavoured cream, Baked apple tatin with cinnamon ice cream and the unmissable Chocolate petits pots.
The ambiance at Le Caravane Restaurant is an invitation to travel. Guests will be introduced to a new menu that stays true to the much sought-after luxury brasserie theme. The chef will offer you a wide choice of dishes, inviting gourmets to enjoy a combination of high-quality ingredients and discover their rich flavours.
The Veal breast confit with wholegrain mustard seasoning and reduced juice will delight meat lovers. As for fish lovers, they will be swept away by the Saint Pierre fillet and buckwheat lace. The signature dishes of the Royal Palm are now the 'Caravane' of home-made smoked salmon and the Roast Tensift Beldi chicken with herb butter as well as the famous foie gras terrine and the usual catch of the day.
The selection of pastries including the Paris-Brest with Bourbon vanilla ice cream, the Vacherin with rose and red fruit and the classic aged rum baba will fill gourmands with joy. A sweet conclusion to a delicious meal.
Bon appétit!