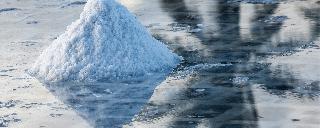 The fifth edition of Beachcomber Aventure was held from March 11-13, 2019, at Victoria Beachcomber. Twelve French travel agents gathered on the north-west coast to participate in a series of challenges designed by Denis Brogniart, the one and only host of popular TV show Koh-Lanta.

Beachcomber Aventure is one of the most awaited annual events on the French market. The aim of this sales incentive is to open the doors of the most beautiful sites of Mauritius to travel agents through exclusive activities so that they can in turn, promote the island and the hotels of Beachcomber.
A new feature to this year's event was the participation of Yassin and Clémence, two former Koh-Lanta challengers. They joined the group as team leaders. Clémence won Koh-Lanta twice, in 2005 and 2018, respectively.
Divided in teams of yellow and red, the explorers participated in numerous challenges. In addition to the usual challenges, such as the kayak race, the archery competition (held on le Goulet beach), the 'bivouac evening' in sugarcane fields and the mythical 'poles challenge', participants discovered the mud challenge.
To conclude the adventure, the 'Council' met in the amazing setting of restaurant L'Horizon to designate the best travel agent. And the winner is Régine Magre of the travel agency Préférence Voyages!
Régine wins the Totem of Beachcomber Aventure 2019.
"It was an amazing adventure, absolutely spectacular and so well organized! I felt like I was in Koh-Lanta! Days flew by. We won the first challenges and that boosted our confidence. The two teams really enjoyed themselves and there was a beautiful synergy!" she upholds.
The gala night gathered prestigious guests including the management of the Beachcomber group and its partners such as Air Mauritius, the Mauritius Tourism Promotion Authority and Mautourco.
During his speech, Rémi Sabarros, General Manager of Beachcomber Hotels France, Belgium and Luxembourg recalled that, "The Beachcomber Aventure is an incentive for travel agents because they drive the sales of Beachcomber hotels." He also commented the presence of professional French and Belgian media, namely, Quotidien du Tourisme and Travel Mag. Thanks to them, their readers got to experience this marvelous adventure.
"What's truly awesome is that Beachcomber Aventure is getting better and better each year. Thanks to the trust of Beachcomber, the 5th edition was even better. We had new challenges and hosted two first-class guests: Clémence and Yassin," adds Denis Brogniart, the host of Beachcomber Aventure 2019.
More than 200 travel agents registered for this sales challenge. The best ones were selected to come to Mauritius. So much for the 2019 edition of Aventure. See you in 2020 at Paradis Beachcomber Golf Resort & Spa.