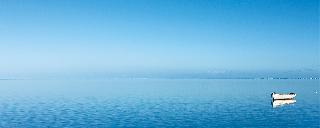 The Group's Head Office has achieved the EarthCheck Benchmarked Bronze status following a preliminary assessment of its sustainable development performance and the deployment of an appropriate management system a few weeks after Paradis Beachcomber Golf Resort & Spa and Dinarobin Beachcomber Golf Resort & Spa.
Beachcomber House is the first hotel group's head office in Mauritius to receive such recognition from the first global programme of environmental and social certification developed specifically for the tourism industry. This accreditation is in line with Beachcomber Resorts & Hotels' long-standing sustainable development policy and is an initial step towards the certification of all hotel facilities of the Group in Mauritius.
The EarthCheck certification covers the following areas: the implementation of a sustainable development policy, consumption of water, paper and energy, waste management, the use of pesticides, the use of maintenance and hygiene products as well as involvement with local communities.
This recognition highlights Beachcomber's history of environmental commitment. "Long before it became a legal requirement, we were the first to have our own plants for the treatment of wastewater for re-use in watering our gardens. We were also the first to recover the calories coming from our air-cooled water chillers to produce hot water at no additional cost," says Beachcomber's Group Engineer, Mathieu Rivet, who has overseen the certification process. "Our hotels continue to be among the most efficient on the island and we have already installed for some time now a number of systems or technologies in our hotels which are presented today as innovations."
"Obtaining the EarthCheck accreditation is an official recognition of practices that we have long embraced and believe in, which are somehow part of our DNA," he explains. "The Head Office building was designed to be among the most energy-efficient buildings in Mauritius. EarthCheck's consumption ratios rank us as the regional leader in terms of water consumption and we have above-average electricity consumption and CO? emission ratings. We can still improve in terms of waste management and we are working actively toward addressing the issue. The challenge for us will be to maintain and even improve our performance in the years ahead and I am confident that we can achieve this target."
This certification is the culmination of six months of diligent work accomplished by the Green Team set up for that purpose. This team headed by Mathieu Rivet also comprised the Administrator of the Fondation Espoir Développement Beachcomber, Eric Bell. They were supported by Géraldine Koenig, Project Coordinator – Beachcomber Branding, for the communication side, Anousha Ram from the Human Resources Department and Xavier Rivalland for the building's resource consumption.
The initial implementation of the EarthCheck certification programme this year at Paradis Beachcomber, Dinarobin Beachcomber and the Group's Head Office was a test case to better understand its implications. "These two hotels already had a Green Committee and were engaged in waste management and reduction. They were also seeking to obtain an environmental certification. It didn't take much to convince to get on board for the EarthCheck experience," says Beachcomber's Group Engineer.
The next step for Paradis Beachcomber, Dinarobin Beachcomber and Beachcomber House is going through the process of attaining the EarthCheck Silver Certified status. The ultimate goal is to achieve certification for all hotel properties of the Group in Mauritius by end 2017. "Based on the experience gained this year, we believe this goal is achievable," says Mathieu Rivet.
Founded in Australia in 1987, EarthCheck is an internationally recognized, multiple-step certification programme. Prior to achieving the certification, an organisation undergoes an initial consulting stage to define and review its environmental policy. Areas for improvement are identified following an assessment and it's only after this phase that the organisation may avail itself of the EarthCheck Benchmarked Bronze certification. In a second phase, an on-site audit is conducted before being granted the EarthCheck Silver certification. The EarthCheck Gold status comes after five years of continuous Silver accreditation and the Platinum certification marks 10 years of sustainable tourism.
Read more on http://www.beachcomber-hotels.com/corporate-environmental-responsibility/environmental-project