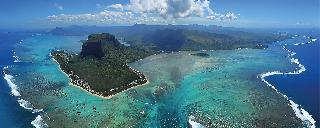 In celebration of its 30 years of existence, home-based tour operator Beachcomber Tours UK organised a familiarisation tour for 30 British travel agents. The aim of this trip was to allow the travel professionals to discover Mauritius and experience the Art of Beautiful.
The PR & Promotions team crafted a special calendar of activities for the group from June 9-14, 2019. The program kicked off at Shandrani Beachcomber with a birthday cake decorating competition. The "apprentice bakers" proved to be extremely creative in designing nice and unique pieces.
The travel agents also had the opportunity to indulge in a myriad of activities from kayaking in the marine park of Blue Bay, a Pitch and Putt tournament, to water ski and wakeboard sessions. Supported by the artisans of the hotel, they were also introduced to the art of local food with a special Mauritian cuisine workshop. They also tried their hands at making cocktails and participated in an Indian themed night.
During their colourful stay on the island, the travel professionals also discovered the new offers of the resorts, such as the new villas of Paradis Beachcomber and the mini-golf of Canonnier Beachcomber.
The highlight of their stay was the Dodo Hunt, a rally organised in the north of the island. This activity allowed the visitors to meet locals and appreciate the different aspects of Mauritian culture. Their visit ended in panache, with a Black & White Elegance gala dinner at Trou aux Biches Beachcomber.