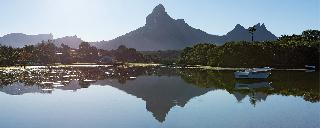 Jean-Louis Pismont, General Manager of Paradis Hotel & Golf Club and Dinarobin Hotel Golf & Spa, has been elected as Chairman of the Association of Hotel and Restaurant Owners of Mauritius (AHRIM) at a General Assembly held on Wednesday 22 June 2016.
Jean-Louis Pismont, who was appointed General Manager of the two 5-star Beachcomber properties on Le Morne Peninsula in January 2013, has joined the Group on 10 February 1997 as Resident Manager of Paradis.
Originally from France, he graduated in Hotel and Restaurant Management from the Hotel School of Thonon les Bains. He has a long and rich experience of international hospitality and has held senior positions in world-renowned hotels such Forte Grand Abou Dhabi and Royal Mansour Casablanca. He has also worked for the hotel chain, Ramada in various countries including Turkey and the United Kingdom.
Married and the father of two children, Jean-Louis Pismont is a passionate hotelier, who is also known for his commitment to the principles of corporate social responsibility. He is behind the Top 500 project at Paradis and Dinarobin, which allows guests who so wish to contribute to funding the Group's Fondation Espoir et Développement (Foundation for Hope and Development). He also has a keen interest for sustainable development issues and is actively engaged in the process of securing the EarthCheck environmental certification for the two hotels.
Beachcomber Hotels wishes him much success in his new role.