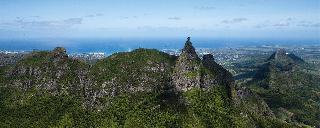 The start of the spring season bodes well for guests staying at Royal Palm Marrakech with the rolling out of an extensive and exciting programme as from Thursday 24 March 2016.
Spring is in the air and Royal Palm Marrakech, a masterpiece of luxury created by Beachcomber Hotels in Morocco, is gearing up to celebrate this much awaited time in a cheerful, festive, colourful and gourmet way.
The Royal Palm Marrakech High Tea will be the perfect opportunity for guests to meet and share enjoyable afternoons in the glamorous ambiance of the Bar. The green and lush gardens of the hotel will also be the setting for truly memorable Garden Parties on Sundays 27 March and 24 April.
To make the evenings even warmer, guests will enjoy a musical aperitif with a cosy piano bar atmosphere three to four times a week. After dinner, they will see the evening through with a jazz band while trying a signature cocktail from an inventive list.
As for food, the French chef, Yann Meinsel will invite guests to indulge in some tantalizing delicacies – lobster, foie gras and fresh produce from the gardens. His cooking will take them back to the essentials of haute cuisine and true tastes that bring out nature's best flavours.
In addition to the tasty dishes served at lunchtime, L'Olivier Restaurant will celebrate the arrival of spring with elegant and glamorous barbecues every evening from 16 April. Chef Meriem Diane and her all-woman team at Al Ain Restaurant will invite guests to enjoy Moroccan evenings with traditional cuisine and music from the imperial cities that have made the country world famous.
Moreover, the Spa by Clarins promises unforgettable moments of relaxation and well-being. New treatments such as the 'Parents-Children: Tender Complicity' range have been added to the menu to allow some family bonding time. Master Jean-Pierre Dufrenoy will also use his 40 years of experience and practice of t'ai chi ch'uan to offer guests at Royal Palm Marrakech a programme focusing on the unity of body and mind. Two sessions are scheduled from 24 to 28 March and from 21 April to 1 May.
Easter at Royal Palm Marrakech on Sunday 27 March will be full of family fun and surprises. Kids and teens won't get bored over the Easter break with an outstanding kids club and specially designed programmes. A kid's buffet will also be served under the dome of Le Caravane Restaurant to please children's palates.
The grand finale will be magnificent fireworks displays that will light up the sky of the Red City on 26 March, as well as 9 and 23 April!