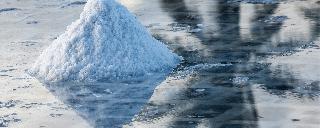 In keeping with Beachcomber Hotels' continuous investment to enhance guests' experience, Le Victoria Hotel, located at Pointe aux Piments, will embark on a facilities expansion and makeover programme from 15th April to 1st December 2016, during which the resort will remain fully operational.
Notable innovations include a new concept – Victoria for Two – meant for couples only. A dedicated section of the hotel will comprise forty new ocean-facing rooms opening onto a private beach and the marine park.
Out of these rooms, 17 Swim-up Rooms will have direct access to a swimming pool of over 600m². The remaining 23 rooms will be named Ocean View.
A new restaurant, the Steak House, with its terrace offering an amazing view over the western coast of the island and its unforgettable sunset, will be reserved exclusively for Victoria for Two guests. Moreover, a new Pool Bar will be the meeting point for guests to enjoy a taste of Mauritian rums.
There are a number of additional new facilities designed to enrich guests' experience.
• A change in the colours of the lobby with softer shades.
• The Snooker Bar will be a place where adults can share a relaxing moment, sipping an after-dinner digestive and enjoying a cigar while playing a game with friends.
• The Skype Bar, with complimentary high-speed Wi-Fi connection, will be the ideal place to keep in touch with friends and relatives across the world. A panoramic view, with the blue shades of the swimming pool blending with the turquoise waters of the Indian Ocean, will serve as a stunning wallpaper in the backdrop.
• A Teens Club will provide a place for teenagers to hang out, mix music, share their photos, interact on social networks and make new friends, namely through an exclusive mobile application: the Beachcomber TAMTAM.
• A new Kids Club on the beach.
The extension works will take place at the extremity of the land occupied by the hotel and Le Victoria will maintain its normal operations during this period. With all these new features, guests will discover the refined surroundings of the resort, while retaining its charm and distinctive character, much to the delight of its regular clients.
More information on the FAQ