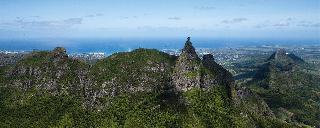 For the third year in a row, Victoria Beachcomber Resort & Spa has received the flattering TUI Top Quality Award, which rewards the top 250 holiday resorts and hotels worldwide and is exclusively based on guest experience.
A 4-star+ property on the north-west coast of Mauritius, Victoria Beachcomber owes this outstanding achievement thanks to the dedication of its entire team of artisans.Attention to details, a dedicated service and a warm welcome have contributed to a high level of clients' satisfaction, resulting in excellent guests comments
This quality hallmark is given to hotels that consistently receive high guest ratings for their location, accommodation and restaurants. This recognition is the result of the biggest customer survey carried out on the German market and is awarded to hotels with a satisfaction rating of at least 8.7 out of 10.
The TUI Top Quality 2017 Award is also an eye-catching assurance for travel agencies and clients when choosing a holiday hotel.