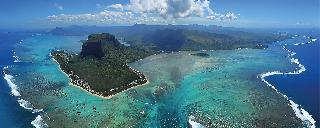 Paradis Hotel & Golf Club on Le Morne Peninsula, in the south-west of Mauritius, will carry on with its upgrading programme from 2 May to 10 September 2016 with an improvement in the comfort and quality of its accommodation facilities while continuing to provide its loyal guests with the service excellence that has become its hallmark.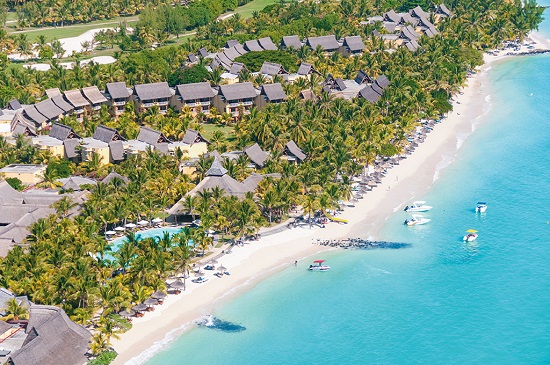 As part of the efforts to offer the most comfortable and memorable experience to its loyal guests, Paradis Hotel & Golf Club is embarking on the renovation of some 60 suites and rooms.
Following completion of this enhancement project, 50 Deluxe Beach Front Rooms will be renamed Ocean Beach Front Rooms. Ten other rooms of the same category will also be combined to create five Ocean Beach Front Family Suites exclusively intended for the comfort of families. In addition, four Deluxe Suites will be renamed Ocean Beach Front Suites.
The hotel will continue normal operations with a consistent quality of service throughout the duration of works. The four restaurants at Paradis will continue to delight diners, along with the four other gourmet rendezvous at Dinarobin Hotel Golf & Spa, which add to the diversity of cuisine available on the Peninsula.
To maintain an optimum level of guest comfort, the boathouse will be temporarily relocated to the beach fronting the hotel's pool. Younger residents will also have a fun time at the Kids Club of the nearby Dinarobin Hotel Golf & Spa. The Welcome Desk will remain operational and a special shuttle will be available for their transportation to Dinarobin and back.
Upon completion of the project, guests will discover some completely redesigned suites and rooms with a refreshed decor.