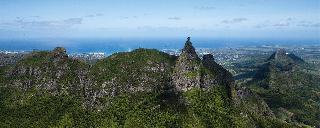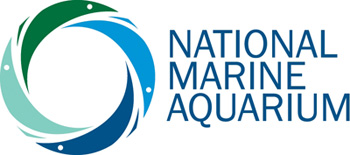 ​

Representatives of the National Marine Aquarium from Plymouth, UK, visited the Shandrani Resort & Spa during the first week of November to launch a long-term marine conservation project in collaboration with Beachcomber Hotels.

Blessed by its location, fringed by three beautiful beaches and surrounded by a unique coral reef, Shandrani's success is directly linked to the health of the marine park, hence the importance of such a project.

The resort's constant efforts to preserve the marine park and create awareness, merged with guests' interest in the marine park inspired the management to launch this long-term collaboration.

The first objective is to educate staff as to what actions can be taken to maintain a healthy marine park and how to share the information with guests in an engaging manner.

Accredited by the Mauritian government, the course was specifically designed for Beachcomber.

A group of 13 employees from the resort, Le Victoria hotel – another Beachcomber hotel – and the head office went back to the school benches every morning during the six-day course. A structured program was presented to the team daily allowing the participants to get to grips with subjects including the different types of corals, the importance of the marine eco-system, threats to the coral reef as well as the actions to take to preserve the Blue Bay marine park.

After a week of learning, participants were awarded the "Conservation Through Tourism Bronze Award". This first level of achievement contributes to moving the hotel towards a more sustainable future.

The next step will be the creation of a set of communication tools to inform the guests during their stay at Shandrani.

We invite in turn our partners, guests and nature lovers to remain in touch as Beachcomber continues in its initiative. They are encouraged to keep up to date with our articles where they will learn more about the marine flora and fauna and will be able to contribute to the preservation of our coral reef.
Additional information

The Blue Bay marine park

Spreading over 353 hectares and declared a protected marine park in 1997, it is home to several species of coral and fish which are currently endangered due to a number of factors that can be avoided.

The National Marine Aquarium

The National Marine Aquarium is the UK's largest aquarium. This charity is dedicated to conservation, education and research and its mission is to "Drive marine conservation through engagement".

For the next stages of the "Conservation through Tourism" project, a set of criteria has been developed to take the hotel to the next levels of achievement where participants will obtain the silver and gold awards.