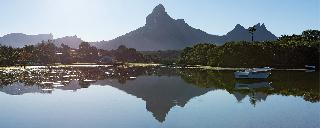 The island of Sainte Anne in the Seychelles is a favourite nesting ground for sea turtles. The island, close to the main island of Mahé, it is lapped by the waters of one of the largest marine parks in the world. Fully aware of the importance of the preservation of the local fauna and flora, the hotel has committed itself to a protection programme with the help of the local authorities.
The turtle egg-laying season spans a period from October to January every year. Each day, three turtles on average come ashore to lay their eggs on one of the many beaches or creeks that form the shores of Sainte Anne. Most of them are hawksbill turtles but some green sea turtles may also be spotted occasionally.
About two months later, mainly on the secluded beach of Anse Manon, some lucky guests have the privilege of witnessing the miracle of life as baby turtles make their way towards the ocean for the first time.
To guarantee the preservation of the fragile ecosystem while giving guests the opportunity to watch the turtles, some procedures have been implemented at the resort. Each birth occurring on the island is duly reported and turtles are regularly counted and weighed. All turtle nests are clearly marked. At night, lights are switched off on the beach to avoid disturbing nesting and hatching. Clients are also informed via letters placed in rooms of the conduct they should adopt towards turtles.
The beaches of Sainte Anne provide a breeding ground for a fragile ecosystem. The brown algae found on the beach grows at shallow depths and breaks off to form floating mats of vegetation that are used by baby turtles to hide and travel safely to high seas. The presence of these algae is a natural aspect of the beach ecosystem and should not be considered a form of pollution. They also provide an important source of food and refuge for many marine species. Sometimes these mats wash up on the beach where they serve as food and shelter for crabs and other invertebrates. When they break down they serve as a fertilizer for the beach crest vegetation, which in turn helps to stabilize the coastline and prevent erosion.
Sainte Anne offers several beaches, thus allowing guests and turtles to live in harmony. During the egg-laying season the beach of Grande Anse is left in its natural state to allow the precious ecological process to take place. During this time the beach of Anse Tortues is preserved for guests to make the most of the beautiful beach and sea. It seems these measures are already bearing fruit as an increasing number of turtles are coming back each year to nest on the island.