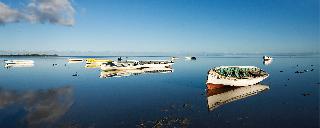 Beachcomber Hotels hosted a reception for 300 travel agents and partners on 28 June at the Paris Vincennes Racecourse. This was the opportunity to thank them for their support and commitment to the Group but also to launch, in the presence of the French TV host, Denis Brogniart the 3rd edition of the Beachcomber Adventure, which will take place this year at Dinarobin Hotel Golf & Spa in Mauritius.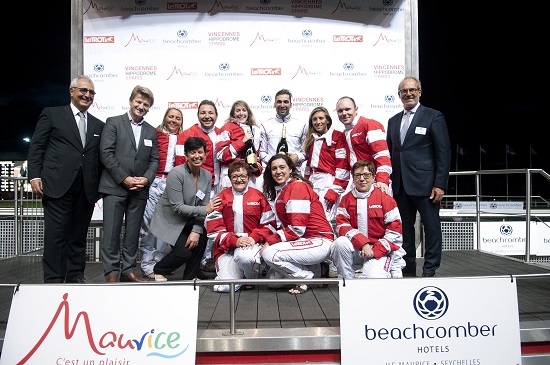 His Excellency Mr Joël Rault, Ambassador of the Republic of Mauritius to France attended the event, during which the CEO of Beachcomber Hotels, Gilbert Espitalier-Noël, the Commercial Director, François Venin and the Director for France, Belgium & Luxembourg, Rémi Sabarros welcomed over 300 partners of the hotel group for this celebration of horse racing, conviviality and tropical indulgence!
Beachcomber Hotels also seized the opportunity to launch the next edition of the Beachcomber Adventure in partnership with Air Mauritius and the MTPA.
After two successful editions on Sainte Anne Island in the Seychelles, this exclusive sales challenge will be coming to Mauritius this year and will take place at the foot of Morne Brabant Mountain. From 1 September to 31 December 2016, the 10 travel agents with the largest number of sales files for stays at Dinarobin, including flights with Air Mauritius, as well as another participant selected from a draw will set out on an adventure trip to Mauritius with Denis Brogniart.
The programme for the stay includes sporting events, kayak racing, archery, the exploration of the fauna and flora, but also friendly fun around unique dining experiences and rewarding spa breaks.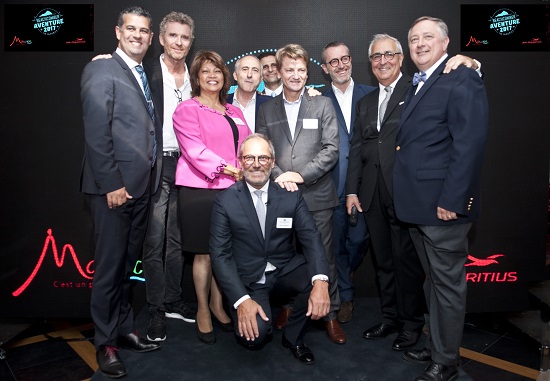 To launch this new edition, Denis Brogniart has also drawn among the travel agents who attended the event the first winner for this trip, Corinne Gourin, from the Selectour Afat Plein Ciel Voyages travel agency in Arpajon.
The evening concluded with a 'road-car' (dual-seat sulky) race between 8 travel agents. Sitting alongside professional drivers, the participants whizzed around the race track in their lightweight two-wheeled carts to try and win this event.
Click here for the highlights of the event in pictures.