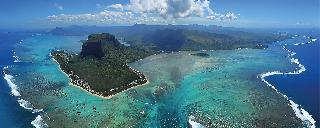 With only two days left before the big moment, the third edition of Ultra Trail Beachcomber Raidlight (UTRB) is expected to be another outstanding event with a record number of runners, a prestigious patron and some exciting new additions.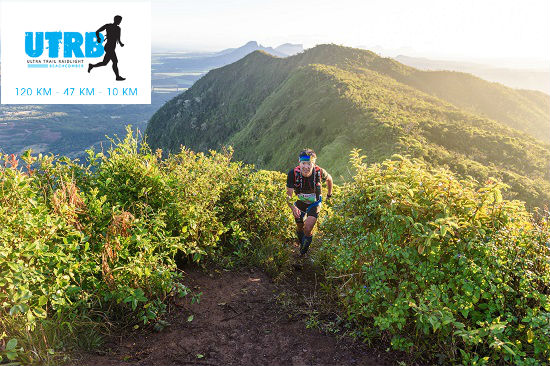 The 2016 edition of UTRB, a 5-star trail running event hosted by Beachcomber Events on Saturday 9 and Sunday 10 July, promises to offer a grandiose combination of physical challenge, adventure, excitement and emotion over an entire weekend. After Marcelle Puy and Christophe Le Saux, France's Nathalie Mauclair, the 2013 trail run world champion and double winner of the 'Diagonale des Fous' in Reunion Island, will be the patron for this year's event.
Around a thousand runners from around the world will be on the start line of the three courses on offer, which is four times the number of participants compared to the maiden edition in 2014!
There are 450 runners registered in the 10km Trail du Souffleur, with fairly gentle relief (a total vertical gain of approximately 100m) and genuine moments of discovery and wonder. The race will kick off on 10 July at Le Souffleur with a course offering stunning views of a succession of white sandy beaches, an emerald green lagoon and rugged cliffs battered by wild waves on the way to Shandrani Resort & Spa.
The 47km event on 9 July has attracted 250 participants. The Trail de la Perruche is a stimulating challenge for runners who have a preference for intermediate distances. They will depart from the area of the sacred Hindu lake of Grand Bassin, cut across the mountainous centre of the island and follow the coast along the beaches in the south. An amazing journey into lush wilderness before racing down across open fields and a finale on a lavish beach at Shandrani Resort & Spa.
The highlight of the event remains the Trail des 7 Couleurs, with an exciting new addition this year: the race will also be open to teams of three runners. The first ever – and only – event of its kind to be classified as an 'ultra trail' in Mauritius promises to be a fantastic 120km route with 9,000m of elevation gain. It is an invitation to push one's limits and discover some of the most spectacular natural scenery in Mauritius. A tough yet beautiful challenge with a night departure from a colonial house in St Aubin and slicing across forests and mountains, along beaches and cliffs before ending it all in a typical Mauritian atmosphere on the beach at Shandrani Resort & Spa.
With scenic routes across the wild south of Mauritius, a cosmopolitan line-up participants, an organisation worthy of the best-known trail running events and high-end accommodation at Shandrani Resort & Spa, UTRB indeed has all it takes to deliver beyond expectations.
Don't miss out on the fun and excitement of UTRB 2016 by visiting the Beachcomber Events website, www.beachcomber-events.com/utrb, and the Facebook page for the event: https://www.facebook.com/ultramaurice/
​