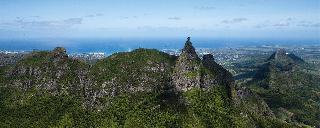 Beachcomber confirms once again its intention to support and promote quality sports events in Mauritius.
​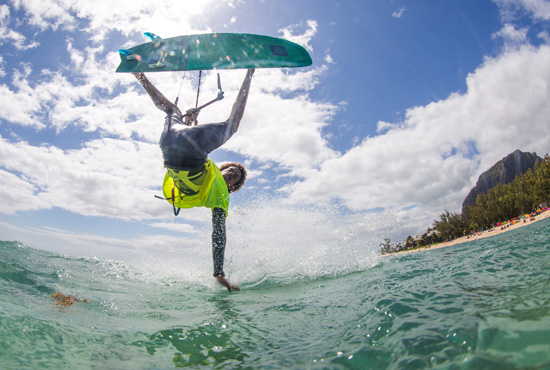 This time, the group has joined forces with the GKA WAVE AND STRAPLESS FREESTYLE GRAND SLAM, for an unprecedented event that will bring together local and international riders in the Morne's lagoon.
From the 5th to the 15th September, professionals and kite surf enthusiasts will share their passion not only in the Morne's waters but at the Dinarobin Hotel Golf & Spa, located only a few meters from the venue.
Initiated by GKA (Global Kite sports Association), an association formed by the largest kite boarding brands, the event will take place on the famous Oneye spot and will also feature a strapless freestyle competition.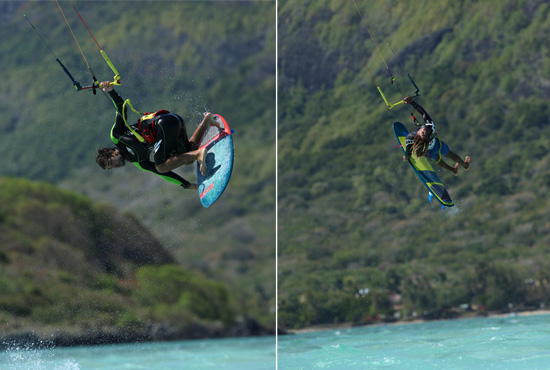 ​
Renowned names of the Kite Surf scene have already announced their participation, namely Airton Cozzolino, Keahi de Aboitiz, Patri Mc Laughin, Reo Steven and Lopes Matchu. Four local riders Mervin Louis, Jeremy Chan, Ninja Bichler and Max Bonieux will also have the opportunity to demonstrate their skills on Mauritian waters and compete with these acclaimed kite surfers.
The competition is one of the four initial steps of the 2016 international tour. The results of all four stages will be calculated in order to crown the GKA Best Rider of the Year.
Visit http://www.beachcomber-events.com/kitesurf for more information.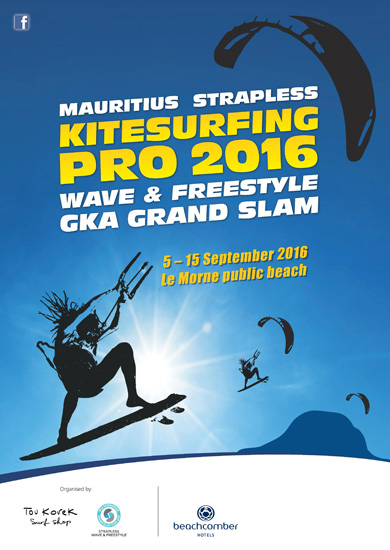 ​