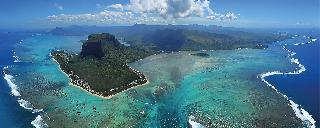 Dear Partners,
As you are aware, we had planned works at Le Victoria Hotel this year for a new 40-room wing in order to implement our Victoria for 2 concept.
However, faced with some administrative hurdles and after thorough discussions with the building contractors, we have had to reconsider the timeline for this project. We have thus decided to delay the works until the appropriate time in 2017.
Indeed, sticking to the original timeline in the new conditions that have arisen would have meant pursuing the works during the high and prime seasons. Our decision to delay the availability of the new wing is hence the most responsible one in the circumstances and is in line with the high standards of service that we champion.
We are very happy of the enthusiasm that your teams have shown for our new project and we know that we can rely on the consistent drive that you have demonstrated in promoting our hospitality offer as true partners. We will keep you informed of all new developments as they unfold.
Le Victoria more than ever offers to its guests the typical Beachcomber experience, as well as enhanced facilities thanks to the other projects already implemented. The hotel now boasts a change in the colours of the lobby with softer shades, a fully connected Skype Bar, with complimentary high-speed Wi-Fi connection and stunning views over the pool and the ocean, a Teens Club with networking facilities and an exclusive mobile application (Beachcomber TAMTAM).
Our superior 4-star Le Victoria Hotel is one of the most popular family beach resorts in Mauritius. Renowned for its spacious sea-facing rooms, a laid-back atmosphere and a wide range of activities for both children and teenagers, the hotel encompasses a lifestyle that appeals to all ages.