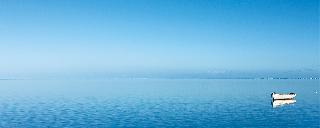 The Paradis' golf course is one of the most beautiful in the Indian Ocean region.
The 18-hole Par 72 course spreads along 5,899 meters, stretching between natural boundaries formed by the historic Le Morne Mountain and one of the most beautiful lagoons in the Indian Ocean region.
The Paradis' golf course is a pleasure to play and offers a challenge to all. The golf course emphasizes the site's unique scenery and tropical feel. Flamboyants, araucarias, bougainvilleas and poinsettias set colourful sparks in the smooth green environment. The nine last holes are spread along the coastline to treat players to a round of golf close to the beach.
It is within this unique setting, that the Golf Academy offers its services to the clients of Paradis Hotel & Golf Club and Dinarobin Hotel Golf & Spa.
The training and teaching areas, designed with the help of French professional Dominique Larretche, are complemented by an elegant
Country Club
. The Paradis Golf Academy
is self-contained with a practice range, a pitch and putt
and a specialised training school equipped with the latest facilities. Tailor-made coaching is available to individuals, couples and groups of all levels. A video system films golfers in action, allowing them to see their swing and study their technique via a special programme.
The Paradis Golf Club has signed agreements with high-end golf associations such as the I.A.G.T.O (International Association of Golf Tour Operators) and the PGA (Professional Golf Association of Germany and Europe.