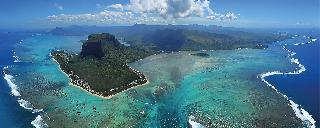 Beachcomber Hotels is pleased to announce the appointment of Youssef Sabri as General Manager of Sainte Anne Island in Seychelles, effective as from 20th June 2016.


Born in Morocco, Youssef, 46, is married and father of two children. He holds a Masters degree in Entrepreneurship and began his professional career at Club Med in Smir, Morocco in 1995.

He was later appointed Resort Manager in 2006 and has since acquired a rich international experience by managing Club Med resorts in Europe, Africa, Asia, South America and the Middle East. With a significant career of more than 20 years across the globe, Youssef is determined to extend the excellent reputation and commercial success of Sainte Anne Island.

He will continue to strive for the emergence of new talents in Seychelles, as already implemented by Norbert Couvreur for the past five years. He also ambitions to pursue Sainte Anne Island's engagement to further promote interaction with local authorities and the Civil Society Sector in Seychelles.

We wish him much success in his new position.