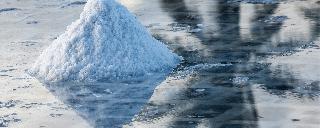 Tom Aikens was the youngest chef ever to be awarded two Michelin stars, the highest honor in the hospitality industry. The London celebrity Head Chef recently partnered with Mauritius' most prestigious hotel to host one-off cooking classes.
The "Tom Aikens Master Classes" were held from 25th – 27th March 2013 at Royal Palm, Beachcomber's flagship property in Mauritius. Guests who booked the classes had the chance to watch Aikens in action while he demonstrated his talent and skills during two morning master classes. They also enjoyed three four-course dinners cooked by the chef himself!
On the last day, participating guests were served champagne on the beach. Last but not least, the event concluded with a joint demonstration of Mauritian cuisine hosted by Tom Aikens and Michel de Mattéis, Royal Palm own award-winning chef from France.