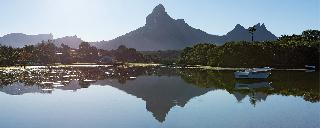 We are proud to announce that The Domain Royal Palm Marrakech Beachcomber group has been awarded with The Green Key. The Green Key is an Eco label awarded to tourism and leisure establishments which are seriously and controllably busy with environmental care within the company.

The Green Key guarantees the commitment of the entrepreneur who does more for the environment than the regulations require. To qualify for the Green Key, entrepreneurs take additional measures with regard to environmental and social responsibilities.


The Domain Royal Palm Marrakech has made every effort to respect both the cultural heritage of Morocco and its environment. Recovery of rainwater, participation in the city's wastewater, treatment plants, organic farm, using solar energy, staff trainings and social actions in the surrounding town. Green Key is the first international ecological tourism structure, It is supported by the United Nations Environment Programme (UNEP) and the World Tourism Organization (UNWTO).