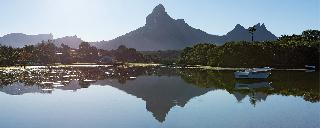 Beachcomber is pursuing its involvement with the local sporting community through sponsoring the Mauritian Mountain Bike Cross-Country Championship on Saturday 30 July 2016.


This flagship event in the local mountain biking season has attracted some 30 of the best riders in Mauritius and was hosted by Beachcomber on Les Salines Pilot Peninsula in Back River. The outgoing champions in the main categories have successfully defended their titles.



Yannick Lincoln, who will represent Mauritius at the Olympic Games in Rio, which will kick off this Friday 5 August 2016, drew clear of his opponents to win the 30km race with a rather technical course in the senior men's category. Alexandre Mayer has once again proved to be the best in the junior men's category while Aurélie Halbwachs-Lincoln was the best in the field this year again in women's competition.


'This year, there were include many more single tracks, representing 2km of challenging downhill riding,' said Mathieu Rivet, Beachcomber's Group Chief Engineer of Beachcomber, himself a mountain biking enthusiast. He was also a member of the Championship's organising committee and designed the course, which tested the riders' technical skills.



The event was yet another successful mountain biking event after the maiden edition of Mauritius Beachcomber Tour, a real sporting challenge in the midst of nature hosted in May by Beachcomber Events!