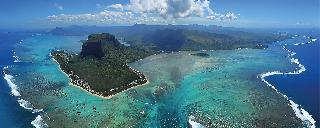 The Frenchman Frederic Ischard, Mathieu Desserprit from Reunion Island and the South African, Christopher Wolhuter are among the renowned mountain bike champions who will be on the start line of the maiden edition of the Mauritius Tour Beachcomber 5-Star Bike Adventure, which will be staged by Beachcomber Events from 19 to 21 May 2016.



Mathieu Desserprit


A multi-sport competitor, Frederic Ischard has just participated in the Old Mutual joBerg2c, a gruelling but uplifting 900km mountain bike stage ride in South Africa. He will sweat it out elbow-to-elbow against Mathieu Desserprit, winner of the 2015 Mountain Bike Championship of Reunion and Christopher Wolhuter, one of South Africa's top mountain bikers, in this unique four-stage mountain bike race which provides a challenging and fun-packed experience across wild and varied terrain.
Christopher Wolhuter


During the four race days, participants will cover a total distance of 200km, including a mind-blowing 80km stage from the foot of the spectacular Morne Brabant Mountain in the south-west to the beaches in the south-east, a sensation-rich 40km leg from Shandrani Resort & Spa, a 5-star Beachcomber hotel in the south-east of Mauritius, to the centre with magnificent views of the island, a 24km night race and an ultimate 55km stage across varied terrain rounded off with a grand finale at Shandrani Resort & Spa. A detailed stage-by-stage description is also available on the Beachcomber Events website.
Frédéric Ischard


Mauritius Tour Beachcomber 5-Star Bike Adventure is open to expert mountain bikers and nature lovers from 17 years old. There is little time left to enter the race with registration closing tomorrow, Saturday 7 May 2016. Those interested to take part simply have to go to the dedicated Beachcomber Events website page http://www.beachcomber-events.com/mtb and follow four easy steps to register.

Riders are free to sign up for the entire race or enter only specific stages. Registration also includes the option of booking a room at a discounted rate in a selection of Beachcomber hotels.

For updates in the build up to this real sports challenge in rarely accessible spots of Mauritius, check out the Mauritius Tour Beachcomber 5-Star Bike Adventure www.facebook.com/MTB-5-star-Bike-Adventure for all the latest news and photos!



Source photos :

https://twitter.com/chriswolhuter

https://www.facebook.com/titi.lecoach.1

https://www.facebook.com/frederic.ischard