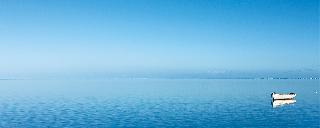 Royal Palm's second address is scheduled to open its doors this December. The four fine dining restaurants guarantee that this address will become a reference for gastronomy in Marrakech. Philippe Jourdin, "Meilleur ouvrier de France" (MOF) 1993, will be in charge of the hotel's four restaurants.
Beachcomber Hotels has gone all out for its first hotel outside of the Indian Ocean, setting its project at the heart of a 231-hectare natural landscape offering 135 villas and suites, a golf and country club, fine dining restaurants and service akin to that of a palace, taking its example from its older brother – Royal Palm Mauritius. To head its four restaurants, Royal Palm Marrakech has appointed Philippe Jourdin, MOF and multi-starred chef.
Originally from Normandy, Philippe Jourdin has evolved in a world of fine gastronomy. He joined the team at Royal Palm Marrakech from the Pigonnet Hotel in Aix en Provence before which has was at Relais Louis XIII (2 Michelin stars) as second. Before that he worked at Tour d'Argent (3 Michelin stars). It was here that he met Michel de Matteis, Executive Chef at Royal Palm Mauritius for the past ten years, where they worked together for three years.
In 1993 Philippe Jourdin moved to Geneva where he managed the kitchens of Le Cygne restaurant for seven years. After this, Roger Vergé recruited to head the kitchens of Moulin des Mougins (who obtained their second Michelin star in 2002). In 2003, Four Seasons head hunted Chef Jourdin for the opening of Terre Blanche Resort in the Var region. He became the Executive Chef of its five restaurants, including its gastronomic restaurant Le Faventia, until 2010 (which obtained its first Michelin star in 2005 and its second in 2009).
Today Philippe Jourdin is set to conquer Morocco with his new challenge at Royal Palm Marrakech. Chef Jourdin will be in charge of its four restaurants, creating the menus in time for the opening this December. Royal Palm Marrakech will offer four distinct restaurants: Al Ain, the gastronomic Moroccan restaurant (seats 50), Le Caravane (seats 100), the hotel's main restaurant, L'Olivier (seat 120) and Le Palm (seats 40), the hotel's fine dining restaurant.