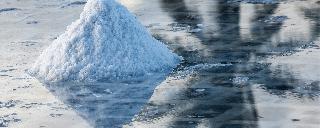 Beachcomber Hotels has once again shown its awareness for the environment and sustainable development through supporting the first edition in the African region of the Women's Forum for the Economy and Society, which was held on 20 and 21 June 2016 in Mauritius.
Climate change was at the centre of discussions at the Women's Forum Mauritius 2016, which was held under the aegis of the President of the Republic of Mauritius, Ameenah Gureeb-Fakim. The event brought together some 400 women and men from the academic, scientific and business communities from 41 different countries.
Speakers included Nicolas Hulot, a French environmentalist and founder of the Fondation Nicolas Hulot for Nature and Mankind, the French journalist, Patrick Poivre d'Arvor and the Director General of the International Centre of Insect Physiology and Ecology (ICIPE) and 2014 winner of the L'Oréal-UNESCO Prize for Women in Science, Segenet Kelemu. The French Ambassador for International Climate Negotiations, Laurence Tubiana, also attended the conference.
The Welcome Reception on 19 June at Paradis Hotel & Golf Club was an opportunity for Beachcomber Hotels' CEO, Gilbert Espitalier-Noël,to stress the importance of the conference for a small island developing country like Mauritius, which is directly impacted by the effects of climate change. He also spoke of the industry's efforts to reduce carbon emissions.
The Group has adopted over the years a series of measures and actions to help preserve the environment, which is vital for our tourism industry. Paradis Hotel & Golf Club and Dinarobin Hotel Golf & Spa on Le Morne Peninsula, Trou aux Biches Resort & Spa as well as Sainte Anne Island in the Seychelles have their own seawater desalination plants. The waste water in the Group's hotels is also purified in treatment plants before reuse. This enables Beachcomber to better manage its water consumption.
As a way to better contribute to environmental conservation, Shandrani Resort & Spa also bottles its own water in recyclable containers. In addition, the Group's hotels on Le Morne Peninsula have recently committed to securing the EarthCheck certification. This eco-label is internationally recognized by tourist authorities and stands for optimum socially responsible and environmental performance through a more efficient use of resources.