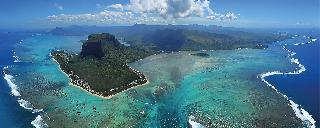 The Royal Palm Beachcomber Luxury, the Royal Palm Beachcomber Luxury Marrakech and Victoria Beachcomber Resort & Spa are once again recognized among the top hotels in the Travelers' Choice Awards announced by the world's largest travel site.
It comes as no surprise that the Royal Palm, a flagship Beachcomber Resorts & Hotels property, features in the Top 10 Luxury Hotels in Mauritius. The Royal Palm Marrakech is ranked both in the Top 25 Hotels and the Top 25 Luxury Hotels in Morocco. Additionally, Victoria Beachcomber retains its second place among the Top 25 Hotels for Families in Africa.
Since 2002, Trip Advisor honours the world's best hotels with the Travelers' Choice Awards. They are widely acknowledged for their reliability as they are determined from reviews by some 20 million genuine travellers over the previous 12 months.
This renewed accolade is testimony to the dedicated work effort of the teams of Artisans and a valued recognition of excellence for the Group's hotels.
The accolades received by Beachcomber hotels in the 2017 Travelers' Choice Awards are as follows:
Royal Palm Beachcomber Luxury
Top 10 Luxury Hotels – Mauritius
Royal Palm Beachcomber Luxury Marrakech
Top 25 Hotels – Morocco
Top 25 Luxury Hotels – Morocco
Victoria Beachcomber Resort & Spa
Top 25 Hotels for Families – Africa