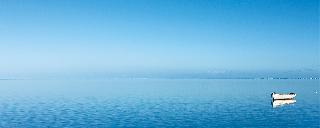 Beachcomber Resorts & Hotels is pleased to announce the appointment of Gregory Coquet to the post of General Manager of Royal Palm Beachcomber Luxury with effect as from 1st February 2017. Indeed, after more than 16 years at the helm of Beachcomber's flagship resort, Jacques Silvant passes on the torch to Gregory.
Born in Mauritius and passionate about the hospitality industry, Gregory has been in this business for more than 14 years. Upon completion of his secondary schooling at St. Esprit College in 1999, he enters the Glion Institute of Higher Education in Switzerland where he successfully completes a BSc. (Hons) Degree in International Hospitality Management and a bachelor degree in Hospitality and Tourism Management.
After his university studies, he works for about ten years in Europe in view of acquiring some international experience, occupying, amongst other posts, that of Project Manager from 2002 to 2005 at Potel & Chabot, the famous French luxury caterer.
After that, he joined the legendary hotel de Crillon, in Paris, as Senior Sales Executive, before moving on to different hotels in Switzerland, such as the Mirador Kempinski Lake in Montreux (as Assistant Food & Beverage Director) or even the Grand Hotel Kempinski, in Geneva, as Food & Beverage Director.
2013 marks Gregory's return to Mauritius, where he works in various hotels before joining the emblematic Royal Palm in May 2016 as Deputy General Manager, alongside Jacques Silvant. As from the 1st February, he will act as the General Manager of this iconic address, where refinement and absolute discretion have been perfected into an art for more than 30 years.
At a time when, boosted by its new corporate identity, Beachcomber is writing a new chapter of its history, Gregory hopes that he will fly high the values upheld by this prestigious name and strengthen its sway in the Mauritian hospitality industry landscape.