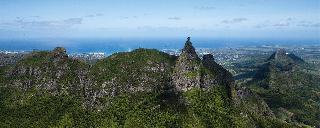 The world leader in online accommodation booking has presented the 2016 Guest Review Awards to all Beachcomber Resorts & Hotels' properties in Mauritius and the Seychelles for providing guests with stays that provide genuinely great experiences.
The Guest Review Awards are an annual accolade created four years ago by Booking.com to recognise those partners that get the details right. They are presented to properties with an average score of 8 or above, based on reviews published on the site up to 1 November 2016.
With more than 100 million reviews now on the site, a vast amount of data is analysed to ensure that the properties which offer guests the best experiences get the recognition they deserve.
According to Booking.com's Global Director Partner Services, Remco van Zanten, "Every time you went the extra mile, every time you help a stranger feel at home, every time you made someone's day : these little moments left a big impression on guests and it showed in the reviews they gave you."
This prestigious award recognises Beachcomber's endeavour to continuously offer an excellent experience to guests through the hard work of the Group's Artisans as a whole.
Review score for each Beachcomber property are as follows:
Royal Palm Beachcomber Mauritius - 9.3
Trou aux Biches Villas Beachcomber - 9.1
Paradis Beachcomber - 8.9
Dinarobin Beachcomber - 8.9
Trou aux Biches Beachcomber - 8.8
Shandrani Beachcomber - 8.5
Victoria Beachcomber - 8.5
Mauricia Beachcomber - 8.2
Beachcomber Seychelles Sainte Anne - 8.4
Canonnier Beachcomber - 8.1