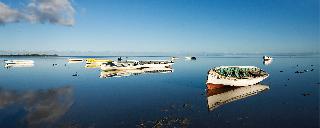 Kitesurfing enthusiasts staying at the Dinarobin Hotel Golf & Spa and Paradis Hotel & Golf Club can now enjoy and make the most out of their favourite water sliding sport. The newly launched Dinarobin Kitesurf School is run in association with the YOANEYE Kite Centre and is affiliated with the International Kiteboarding Organization (IKO) and the French School of Kitesurfing (EFK).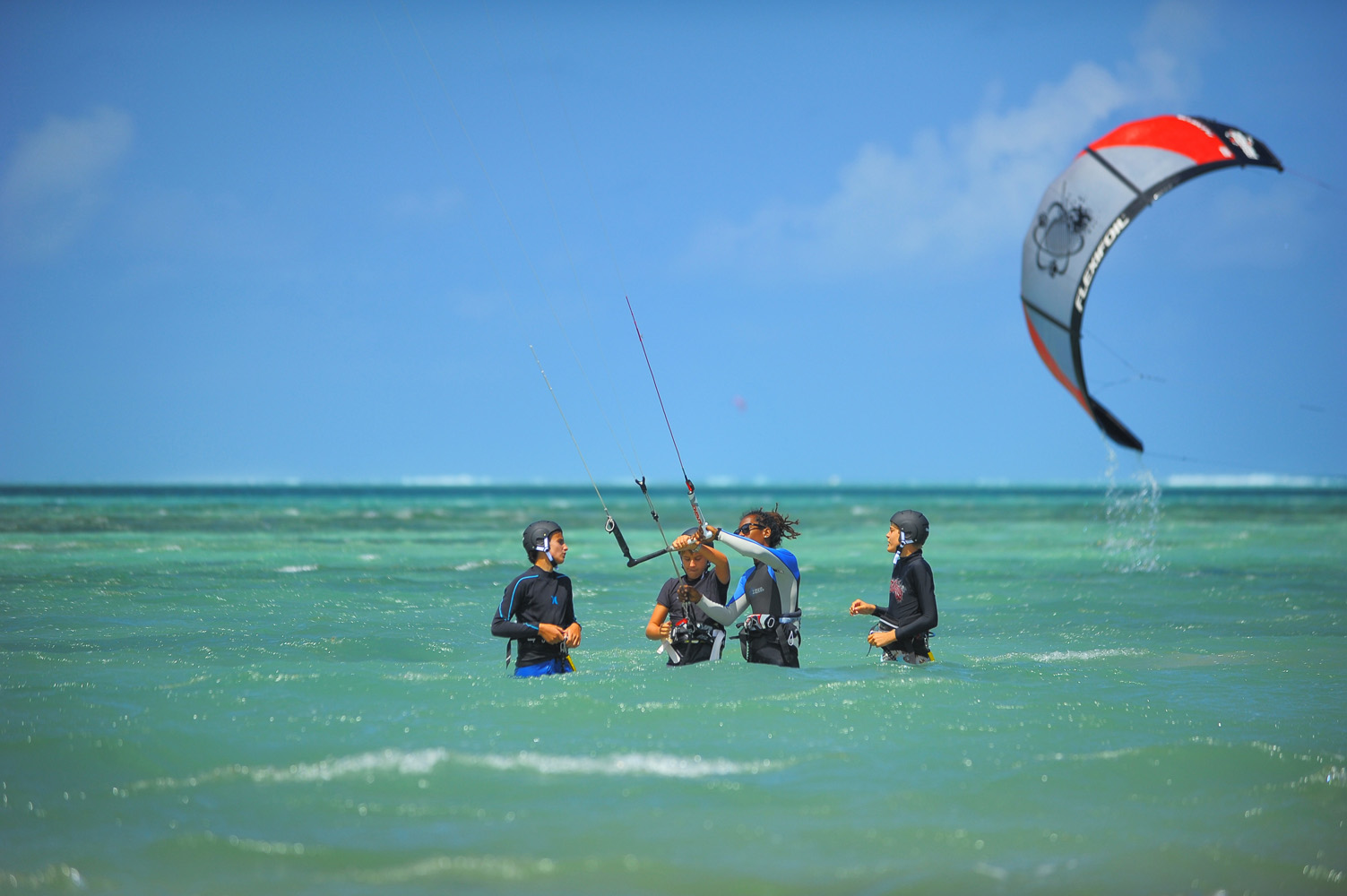 Famous for its "Oneye" wave, The Morne Peninsula is a favourite playground in Mauritius for lovers of water sliding sports. The Dinarobin Kitesurf School has recently started offering training and practice sessions from Monday to Saturday between 9am and 5pm at "La Pointe" and "Kite Lagoon" kitesurf spots. These two sites rank among the best spots on the island for practising water sliding sports and are located only a few minutes from the Dinarobin Hotel Golf & Spa and the Paradis Hotel & Golf Club.
A 15-seater minibus is provided to ensure the highest convenience and comfort for participants, with a free shuttle service every hour between the resorts and the two kitesurf spots. Special areas have also been arranged on-site to accommodate students.
Lessons are carried out by four qualified instructors using the latest Slingshot equipment. The Dinarobin Kitesurf School is open to kitesurfers of all levels from the age of 10 staying at the two Beachcomber resorts on the Morne Peninsula.
Younger children can discover the pleasure of flying a kite on the beach. Those who want to try out a water sliding sport while remaining on the premises can enjoy stand-up paddle boarding in front of the Dinarobin Hotel Golf & Spa, with the longest wave to experience this trendy activity.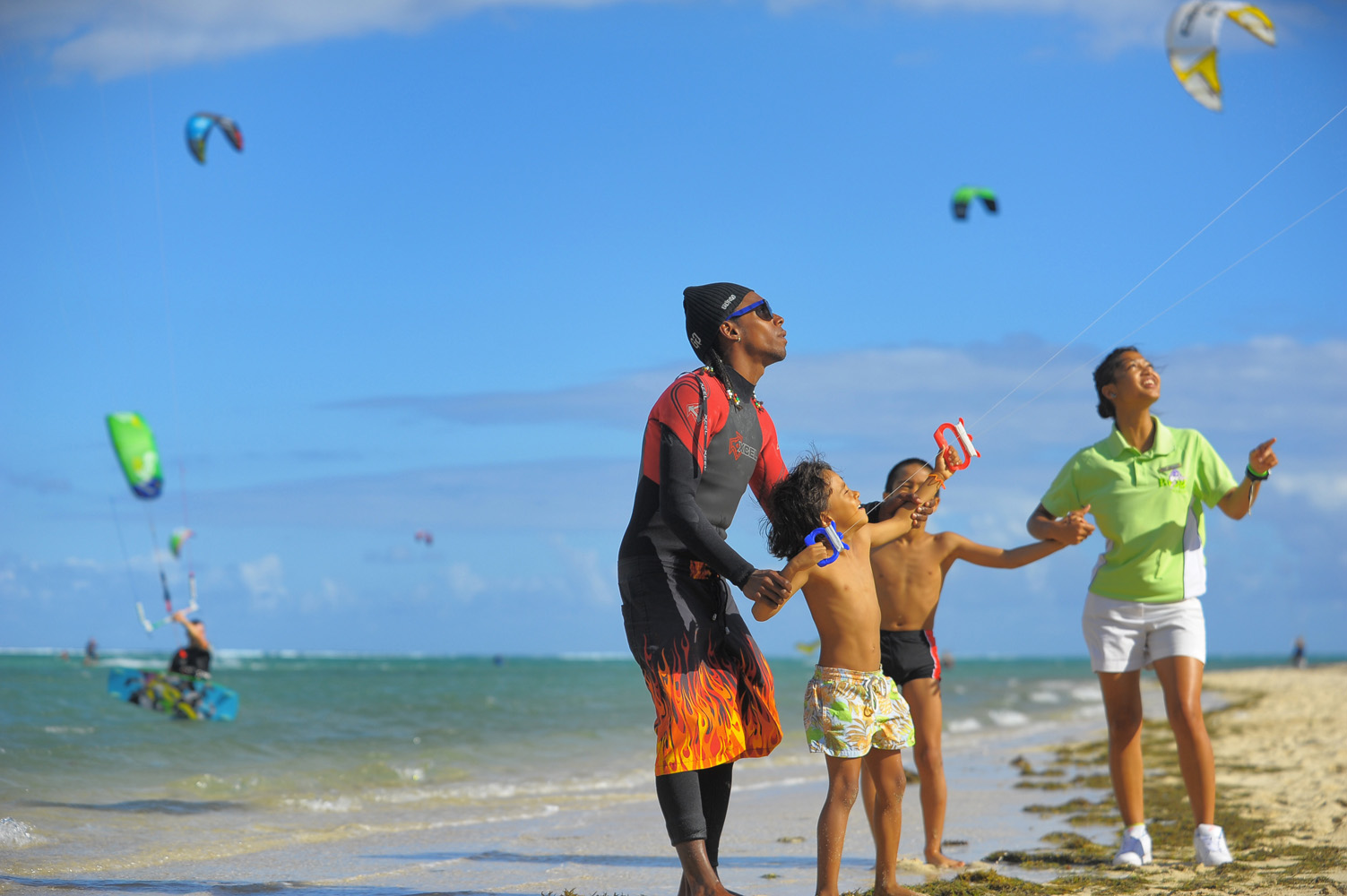 The Dinarobin Kitesurf School places much emphasis on quality and safety, with a maximum of four students per instructor. Participants are also provided with detailed information on wind and sea conditions before their kitesurf session.
All the necessary information is available at the brand new boathouse at the Dinarobin Hotel Golf & Spa. Facing the beach, this friendly and relaxed place is open every day between 9am and 5pm. Visitors can take a look at the equipment on display or simply complete formalities to secure an insurance cover. Complimentary WiFi access is provided, allowing guests to browse the Internet and share the highlights of their day.
A dedicated counter is also available every day between 11.30am and 12.30pm to provide guests staying at the Paradis Hotel & Golf Club with relevant information on the kitesurf school right at their hotel.
The Dinarobin Kitesurf School introduces thrill-seeking kitesurfers to an utterly exhilarating and highly enjoyable experience!