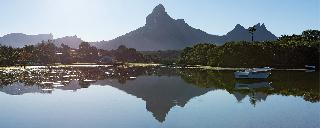 Indian flavours take pride of place every Tuesday at Le Mauricia Hotel's main restaurant, Les Quais. Everything from the entrée to the dessert is designed to provide a feeling of total escapism, with an ambiance reminiscent of Oriental culture.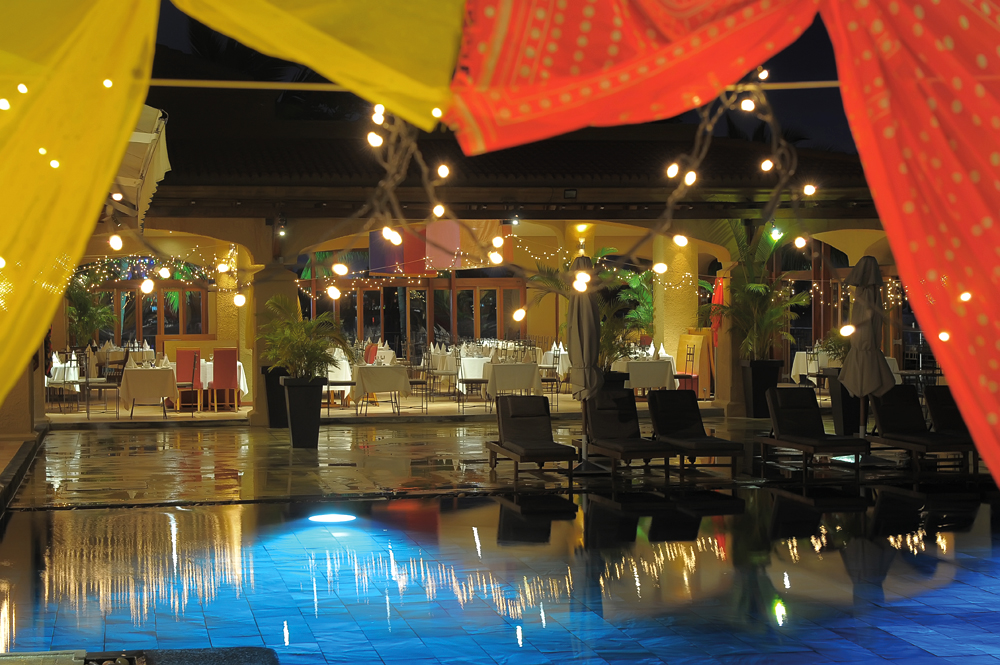 Once every week, exotic food lovers are invited to a voyage to a world of spices and colours at Le Mauricia's main restaurant. The selection of tastes, the décor and even the outfits of the staff are in unison with the theme of Indian cuisine.
The buffet at Les Quais Restaurant highlights the close ties that exist between Mauritius and the Land of Maharajas, combining fresh local produce with the culinary traditions of the Indian peninsula.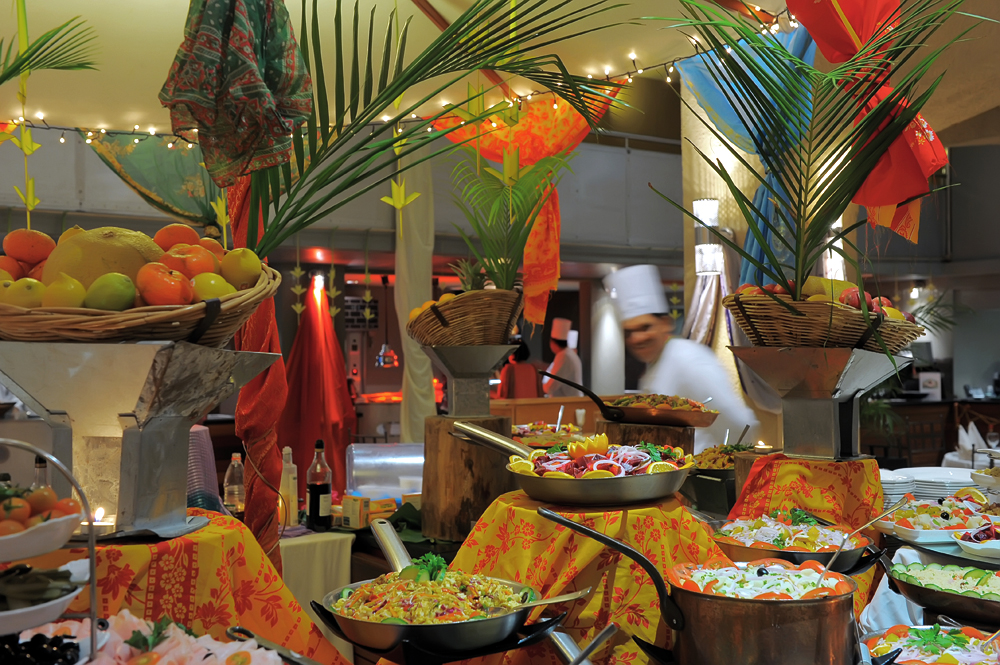 Chutneys, Palak Paneer (Indian cottage cheese and spinach curry), Pakora (vegetable fritters) and a variety of flat breads such as Farata, Naan and Puri are some of the delicacies just waiting to tantalise the taste buds. They go perfectly with the various dishes on offer such as Biryani (rice-based dish made with spices, meat and/or vegetables), seafood curry or lamb cooked Indian style, fish tikka, grilled fish steaks and skewers, or even the famous tandoori chicken.
India is also renowned for its sweet treats, which provide a great way to round off a good meal. Alongside typical desserts such as Rasgulla, Gulab Jamun, Khaja and Ras Malai, those with a sweet tooth will also enjoy the Poutou – a Mauritian cake with a taste of India – and an Indian fruit bouillabaisse.
For an additional touch of Indian magic, the restaurant is dressed up with colourful saris and strings of light. A show celebrating Indian culture will make the evening even more complete.
A delicious tribute to the charms of India!