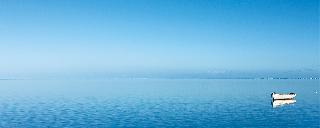 Each year, towards the end of October, the whole of Mauritius is illuminated by thousands of lamps, as if, for one night, all the stars of the firmament have come down to earth. They are, in fact, thousands of small lamps, lit by the Hindu faithful, in celebration of light and all it symbolises. They are celebrating Divali.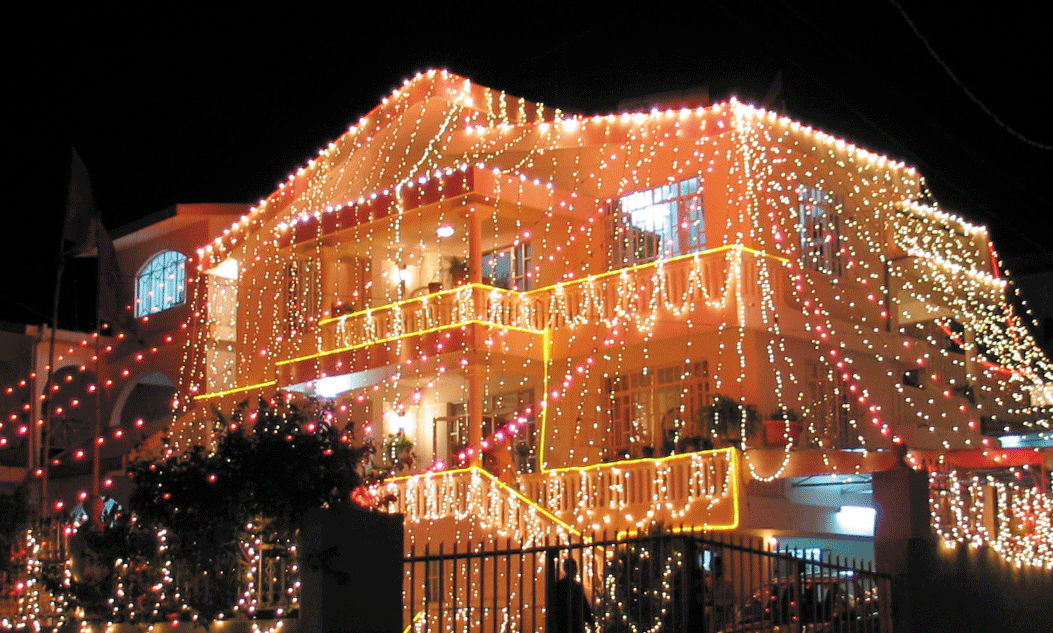 The Hindu word, Divali, literally means rows of diyas, or small terracotta lamps. Modernity, of course, has meant that, for quite some time, electric lights have outshone those fragile little receptacles filled with vegetable oil feeding a cotton wick. But Mauritians are fond of their traditions. Earthen lamps have not been completely done away with. They are still turned out on the potter's wheel in some small villages, such as Arsenal, north of Port Louis, and indeed the village is famous for them.
Bright lamps and strings of fairy lights provide a very special sight as one strolls through towns and villages on Divali night. However, celebrating Divali is more than just a little artistry.
The devout Hindu observes several rituals, thousands of years old. On days leading up to the festival, his diet is strictly vegetarian. He cleans his house and surroundings from top to bottom, even repainting here and there. New clothes are bought for the holy day itself.
On the morning of Divali, the devotee prepares traditional sweetmeats. Times have changed, and today's busy woman relies on the shopkeeper, but she will still make her own traditional gâteau patate, a sort of "rissole" made from a dough of flour and sweet potato, stuffed with finely grated coconut and sugar, and perfumed with cardamom. The recipe is pure Mauritian, which gives this very popular sweetmeat a symbolic value: the adaptation of this thousands-of-years-old celebration to its new setting. It has brought something typically Mauritian to a range of delicacies with such delightful, Indian-sounding names as barfi, rasgolla, gulaab jamun and laddoo.
In the late afternoon, as the sun goes down, the Hindu faithful dress up in their new clothes and pray to their deities. Divali night belongs to Lakshmi, who symbolises beauty and wealth. She is the female manifestation of Vishnu, one of the members of the Hindu Trinity.
After the prayers, the diyas are lit and they illuminate the small houses throughout the evening. For the less traditional, a single touch of the light switch is enough to make the fairy lights twinkle. The sweetmeats, first offered to the deities, are shared with neighbours, friends and family, whilst the children let off fireworks. Guests join in a sumptuous vegetarian dinner and presents are exchanged.
The exchange of sweetmeats is also a gesture renewing bonds of friendship that may have slipped over time. Offering sweetmeats to family and friends is also a way of bringing a little sweetness into their lives and sharing a moment of happiness with them. On Divali evening, so it is said, old resentments are forgotten and relationships enjoy a fresh start.