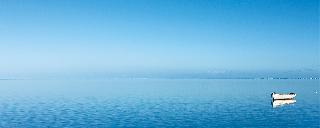 The two Beachcomber resorts on Le Morne Peninsula have recently achieved the EarthCheck Benchmarked Bronze status for consistently demonstrating their commitment to adopting responsible environmental practices and promoting sustainable tourism.
The objective of the EarthCheck certification is to significantly reduce the impact of tourism on the environment, whilst taking into account the economy of resources and customer satisfaction. The Paradis and Dinarobin teams have worked hard to reach this milestone, which demonstrates their commitment to preserving their resorts' cultural heritage and natural surrounds.
EarthCheck certification is awarded after a preliminary performance assessment and the deployment of an appropriate management system covering implementation of a sustainable development policy, water use, energy use, waste management, paper consumption, use of pesticides, use of cleaning and sanitation products, and commitments to the local community. At least 10 months are required to receive certification, which is awarded by an independent outside auditor and is reassessed every two years.
Established in 1987, EarthCheck is the world's leading scientific benchmarking, certification and advisory group for travel and tourism. It has helped businesses, communities and governments to deliver clean, safe, prosperous and healthy destinations for travellers to visit, live, work and play