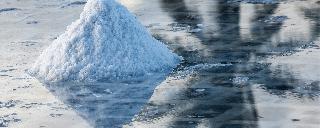 Royal Palm guests have always enjoyed meeting up in the hotel's extensive grounds for a friendly petanque game.
To infuse new life into this traditional game, the management has invested into a brand new petanque pitch within the hotel's grounds. Built in the cool shade of palm trees, it combines elegance, conviviality and authenticity.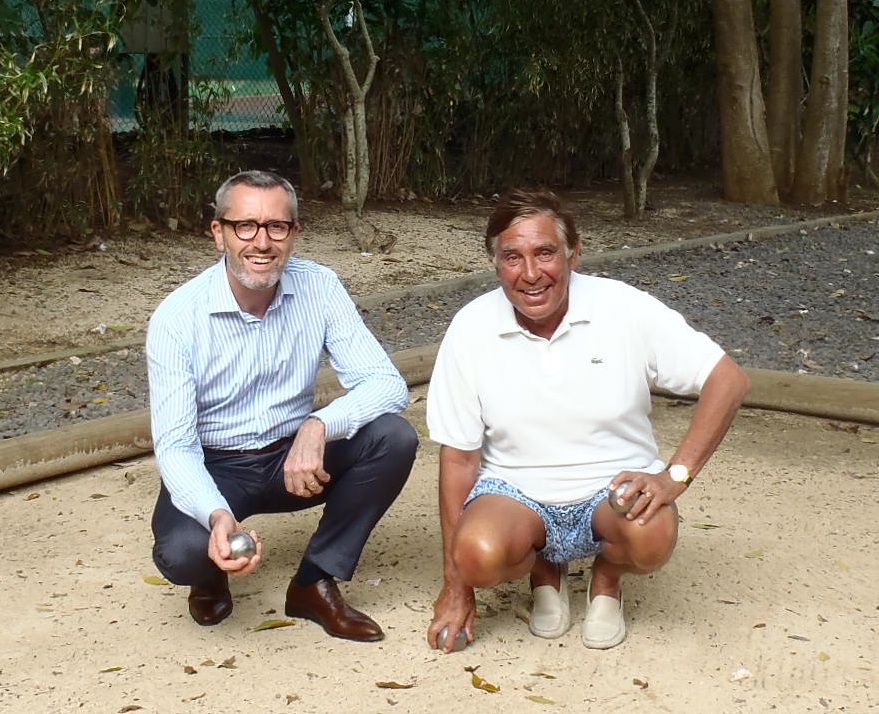 A trusted guest of Royal Palm, French TV host Jean-Pierre Foucault was the first to try it out. For the occasion, the hotel had also ordered from France unique petanque balls customized with the Royal Palm's signature palm symbol.
Made in Marseille, an eminent French city where petanque is a popular sport, the new petanque balls have been designed by Hervé Rofritsch from "La Boule Bleue". Known for its signature style and craftsmanship, "La Boule Bleue" is a family business where the knowledge has passed down from father to son since 1904.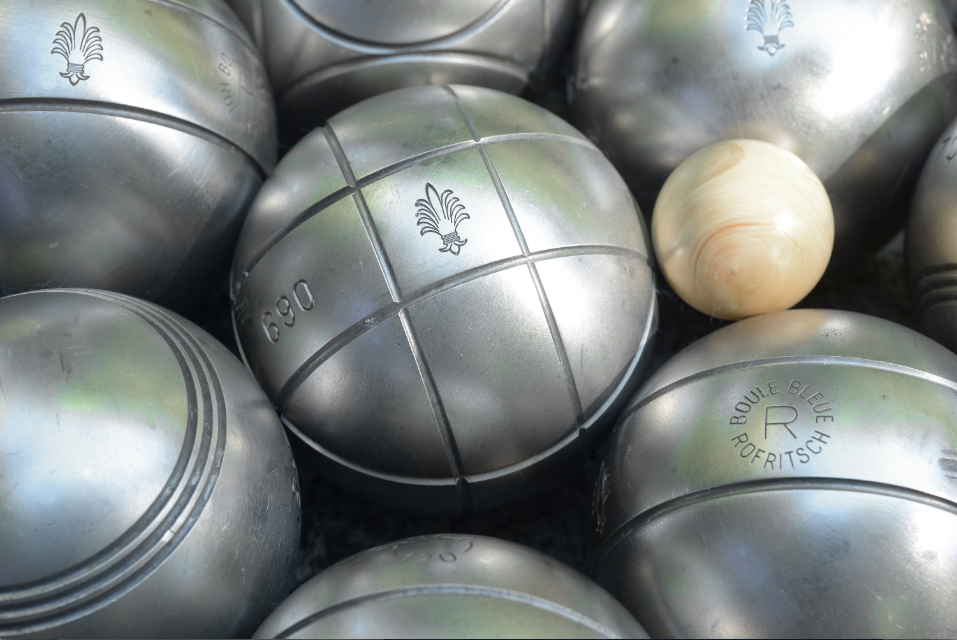 Thanks to these new stylish balls embossed with the hotel's logo, Royal Palm guests will enjoy being part of one of the most exclusive petanque clubs in the world. To learn more about the history and making of petanque balls, go to www.laboulebleue.fr