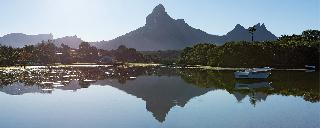 Un retour à l'essentiel que votre corps et votre esprit ne seront pas prêts d'oublier… C'est ce que propose Beachcomber Resorts & Hôtels avec un nouveau concept Spa : « The Art of Wellness ». Une approche holistique avec des massages ancestraux à la carte et des programmes personnalisés, et une gamme de produits 100 % naturels puisée au cœur du terroir Mauricien. Le tout pour offrir au client une expérience comme nulle part ailleurs : authentique pour un bien-être global et durable.
Notre philosophie : l'humain comme valeur centrale
« The Art of Wellness » intègre les artisans au cœur du processus et c'est ce qui fait toute la différence. Par définition, un artisan est quelqu'un qui met son art au service d'autrui et c'est ce que font nos thérapeutes qui sont désormais les professionnels dévoués au bien-être du client.
L'objectif de ce changement de concept est avant tout d'accompagner le client et de satisfaire ses besoins spécifiques. Ainsi, on identifie le programme qui lui convient et on le conseille dans le choix afin de lui apporter la réponse la plus personnalisée et adaptée. Dès l'accueil, les Artisans du bien-être se servent désormais d'une nouvelle palette de savoirs-faire acquise grâce à une formation complète, continue et exclusive.
En effet, les thérapeutes de Beachcomber travaillent depuis plusieurs années leurs savoirs-faire et leurs savoirs-être. Ils possèdent désormais les outils qui leur permettent une approche subtile du client pour identifier les besoins dès le premier contact. Pour parvenir à ce niveau de connaissance parmi les thérapeutes, Beachcomber a initié l'implantation d'un centre spécialisé, mis en place et dirigé par la fondatrice de Santayarea, école française de formation professionnelle aux métiers du bien-être. Ces ateliers et cours dispensés à l'Ile Maurice sont assurés par des intervenants référents pour garantir un enseignement de qualité. Qui plus est, les thérapeutes, en formation continue, peuvent y obtenir plusieurs diplômes ou certificat d'équivalence qui sont reconnus en Europe.
Beachcomber souhaite que ses clients puissent bénéficier d'une expertise bien-être. Les Artisans du bien-être chez Beachcomber sont désormais en capacité d'offrir un véritable 'bilan bien-être' confidentiel à leurs clients et de concevoir des programmes personnalisés, qui puissent répondre à l'ensemble des besoins identifiés. Les programmes 'sur mesure' proposés s'adaptent aux envies et rythme de chacun. Ils se composent de massages et peuvent aller plus loin grâce à la pratique d'Arts Affinitaires (SantaYoga, Qi-gong et autres techniques de mieux-être ancestrales) ou encore de conseils en hygiène de vie.
Les enfants ne sont pas en reste. Pour les petits, âgés de 6 à 15 ans, une collection a été créée et pensée pour eux : « L'Art d'un Monde Merveilleux » qui comprend, entre autres, des massages adaptés et gommages doux pour que dès leur jeune âge, ils comprennent l'importance de se sentir bien.
Une démarche produit qui s'inscrit dans une quête exigeante de naturalité et d'authenticité.
Qui dit nouveau concept, dit également nouveaux produits.
Avec un cahier des charges basé sur les secrets de beauté millénaires, une gamme identitaire 100 % naturelle a été créée. Des recettes authentiques qui utilisent des matières premières issues de l'alimentaire et du monde végétal iliens minutieusement étudiées ont été formulées en laboratoire afin de lancer une gamme exclusive de qualité. Son nom : 'Be Beautiful'. Son attrait majeur : une collection de produits, fruit d'une recherche pointue qui casse les codes de la cosmétique de synthèse pour une vision et un retour réfléchi à la naturalité. Les ingrédients utilisés possèdent les vertus millénaires sagement préservées par une dame nature mauricienne luxuriante. Ces ressources originelles de bienfaits contiennent tous les actifs essentiels nécessaires au bon soin de la peau et à l'équilibre du corps et de l'esprit.
Sucres, noix de coco, amandes, miel, cacao, plante de cannes, roucou… sont ici au menu d'une cosmétique gourmande, addictive, subtilement mélangées à des matières végétales sélectionnées (huiles, beurre de karité, cire d'abeille, poudre de nacre, argiles purifiés) pour donner naissance à des concentrés de nature offrant bien-être et bienfaits universels.
La collection, travaillée en produits retail « Made in Mauritius » répondant aux certifications européennes sera mise en vente sous peu dans les Spa Beachcomber.
En mettant en place « The Art of Wellness », Beachcomber souhaite offrir à ses clients des vacances dont ils se souviendront. Ainsi, faire un parcours au Spa Beachcomber, permet au client de repartir « avec un supplément bien-être pour bagage » : il sera reposé, profondément ressourcé, revitalisé….